Guest Blog- Will Rapid Covid-19 tests be a game-changer for India?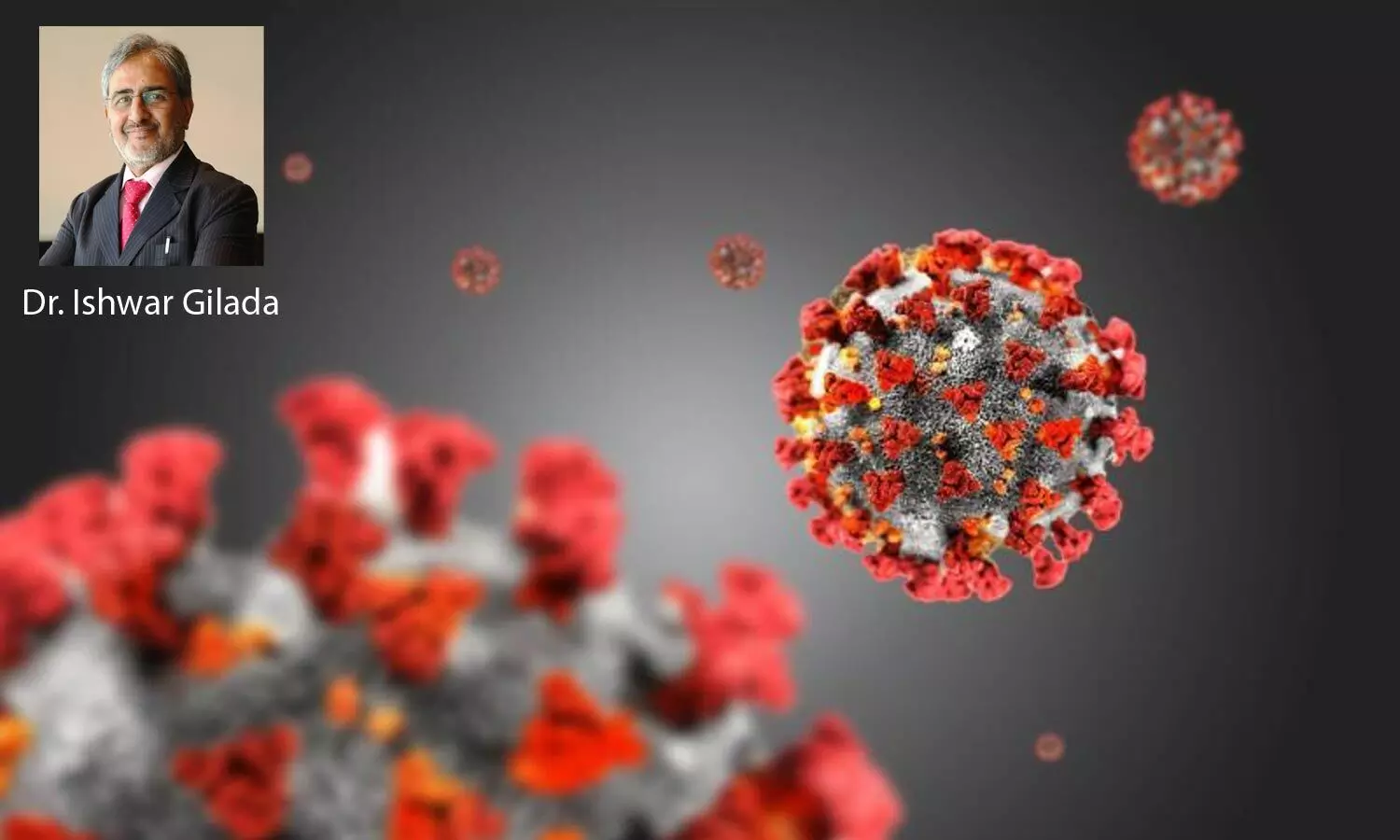 Test-Test-Test: There are limited strategies to stem the Corona-pandemic and to understand that is not any rocket-science! The World Health Organisation (WHO) Director General Tedros Adhanom Ghebreyesus told a press conference in Geneva on 16 th March, 2020 "We have a simple message to all countries - test, test, test". 1 In reality it is easy said than done, especially so for the developing countries. The only tests available then were highly advanced and expensive tests called Polymerase Chain reaction (PCR). PCR requires specialized laboratories, highly trained technicians who are proficient from sample collection to running the tests and interpreting the results. India did respond to this WHO call with the testing capacity being steadily expanded and picked-up well now. We picked up from an average 500 tests daily (or just 30,000 tests in two months) to over 462,621 tests till 21 st April and a staggering 37173 tests on 18 th April 2020 itself, though we may still be very low testing ratio per million population. Any infectious disease like Covid-19 needs to be tackled with four Ts in a full cycle: Test-Trace-Track-Test. Therefore mass-testing requires simpler tests.
The tests that are currently available for Covid-19 are – molecular test - PCR done on swab drawn from naso- pharynx or throat or serology test - Enzyme Linked Immuno-sorbent Assay (ELISA). ELISA can be Rapid Antibody Test done on whole blood or conventional ELISA that requires ELISA reader which is done on blood serum samples. Covid-19 testing are done based on - clinical suspicion, partner and family member testing, epidemiological or surveillance testing, self-suspicion, contact tracing and mandatory screening in hospitals. Currently asymptomatic contacts of Covid-19 patients are not tested, though we see several asymptomatic people have tested positive for Covid-19. Covid-19 positivity rate among samples tests is around 4 to 5%. However Covid-19 rate in India is around 14 per million population; which is 170 times higher in USA. Italy, Belgium, Ireland and Switzerland have more than 3000 Covid-19 cases per million population.
Prohibitive cost of Rs. 4500/- faced by eligible people to get tests is a major impediment. If they go to public laboratories/centres they face inconvenience. In fact as per Government of India order of 21 st March 2020, Rs.4500/- cost per test at private laboratories, was based on preliminary PCR Rs.1500/- for suspect cases and confirmatory PCR Rs.3000/-. ASI knowledge is –that although they only do a single PCR, there has been no revision in the cost. The majority of privately done Covid-19 tests are from mandatory tests on pregnant, dialysis, chemotherapy and pre-surgery patients who are defenseless. They are physically and economically inconvenienced in addition to being harassed and treatments getting deferred. In fact, this has increased importance of Rapid test. The advantage is, if IgG is positive, that confirms immunity to Covid-19 in them.
Adding a new technique - Rapid Antibody Test - to its armamentarium has brought much required relief to the demand and supply. Till date, 23 antibody based rapid tests have been validated at National Institute of Virology (NIV) Pune and the Indian Council for Medical Research (ICMR) has licensed 14 of them. With 9 of these kits are manufactured in India. 3 The initial lot of Raid Test kits, have been imported from China; which delayed shipment by two weeks, due to its own preferences in choosing the countries they prefer to supply first for making extra-bucks. Initial run of these tests in Rajasthan raised serious doubts about its standard.
Rapid tests are often called point-of-care (POC) tests or spot tests as they are quick and can be done at the clinics. The sample required is a drop of blood; which can be drawn with a prick like for checking blood sugar or Haemoglobin or on serum and plasma that is available in labs for performing other tests. They are single- test cartridges, cheap, good for high volume testing and anywhere from cities to villages and thus provide excellent cost-benefit ratio. Unfortunately, Government of India has not yet allowed Rapid Tests to be carried out in Private Clinic or Hospitals. If done so, it will be certainly a game-changer. Government can release list of approved rapid tests from time to time and let any doctor or clinic or hospital use it as is done with all other rapid tests. Let there be no ration on this test! Whereas all negative tests can be reported as negative, positive tests can be referred to the Government-approved testing labs. In that scenario the entire private sector medical profession can be an asset to the government.
Interpretation of Rapid Test is easy. The biggest advantage of the Covid-19 Rapid test is it shows both – the immediate antibodies - IgM and delayed antibodies - IgG positivity. IgM positivity typically starts from 7 th day of Coronavirus infection and remains positive till 4 weeks. IgG positivity starts showing from 14 th day of the infection and may remain positive for several months or years and thus will help prevent subsequent re- infection. If the person is only IgM positive, s/he is supposedly infected for 7-14 days. If both IgM and IgG bands are positive then the person is supposedly infected for 14-28 days. If only IgG is positive then the person was infected with Covid-19 in the past and recovered and thus immune to re-infection. If healthcare or emergency service provider, tests IgG positive, s/he can be redeployed in the respective services.
Rapid tests are better than PCR tests in sensitivity - less likely to be false negative. PCR tests are false negative in 30-35% cases and that depends on sample collection, gene extraction and test run. In medical diagnosis, test sensitivity is the ability of a test to correctly identify true positive, whereas test specificity is the ability of the test to correctly identify those without the disease - true negative. Covid-19 Rapid tests have sensitivity of 100% for IgG that means every Covid-19 positive person will be detected after 14 days and it is 85% for IgM. Rapid tests have nearly 96% specificity for IgM and 98% specificity for IgG. The only caveat is – if in symptomatic patients Rapid Test is negative, then that person need to be tested again after a week with Rapid test or with PCR immediately, if medically warranted.
In a latest shocker out of 171 Journalists tested for Covid-19, 53 tested positive. This can be a great learning point. Surprisingly most of them were asymptomatic when their samples were taken for Covid-19 PCR on 16- 17 April at a camp. Astonishingly here Covid-19 positivity rate is 30% (53 out of 171) as against positivity rate of 5.5% (4200 out of 75838) in the state. This is a global record in itself. Just as they were probably infected from other asymptomatic people, they have the potential of infecting others – in family and society. It is advisable to offer Rapid antibody test to the 118 journalists who tested Covid-19 negative by PCR.
One thing Corona has done is made a lot of people statisticians and we hear several percentages for different parameters. One of them being the ratio of tests done in India, as compared to some other prominent countries. But let us understand one basic thing – the number of Coronavirus tests done are not equivalent to number of people tested! We must accept that we weren't testing enough. In a country of 1.4 billion people India has done only 462,621 tests from 447,812 individuals as on 21 April 2020. This arrives at 330 tests per million people or 320 people tested per million people. Though the testing capacity is enhanced, tests are way lower than most countries globally; who have done 10 to 100 times more tests than India.
References
1. https://www.who.int/dg/speeches/detail/who-director-general-s-opening-remarks-at-the-media-briefing-on-covid-19---16-march-2020
2. https://icmr.nic.in/sites/default/files/whats_new/Notification_ICMR_Guidelines_Private_Laboratories.pdf
3. https://icmr.nic.in/sites/default/files/upload_documents/Antibody_based_tests_16042020.pdf
4. https://icmr.nic.in/sites/default/files/whats_new/ICMR_testing_update_19April_9PM_IST.pdf
Dr. Ishwar Gilada is consultant in HIV and Infectious Diseases in Mumbai, is President AIDS Society of India and Governing Council Member, International AIDS Society.
Disclaimer: The views expressed in the above article are solely those of the author/agency in his/her private capacity and DO NOT represent the views of Medical Dialogues.