Lack of Evidence: Dr Kafeel Khan finally gets bail after 7 months in Jail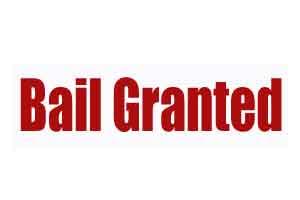 Allahabad: The Allahabad High Court has finally granted bail to Dr. Kafeel Ahmad Khan, one of the accused in the B R D Medical college case of Gorakhpur. Justice Yashwant Verma granted the bail after hearing the counsels representing Khan as well as the state government.
" There is no material on record, which may establish medical negligence against the applicant individually. This quite apart from the fact that no inquiry was also undertaken or initiated,'' stated the court in a detailed order released on Thursday, a day after Khan was granted bail.
The decision came after the government filed an affidavit in the matter
"The Court must also bear in mind that the State in its affidavit and more particularly in paragraph 16 thereof does not attribute the deaths to a shortage of medical oxygen," the court noted. The court further observed that Dr. Khan was"not stated to be part of the tendering process that resulted in the enlistment of the entity, which was charged with the supply of medical oxygen."
Khan was arrested in connection with the death of several children in Baba Raghav Das (BRD) Medical College in Gorakhpur allegedly due to interrupted oxygen supply to the hospital and was in jail for the last seven months.
Over 30 children died at the medical college on August 10-11, last year allegedly due to the disruption in oxygen supply.
The Uttar Pradesh Police Special Task Force (STF) had arrested Khan near Kalesar in Sahjanwa when he was on the way to Gorakhpur. Khan was the nodal officer of acute encephalitis syndrome (AES) in the medical college.
While granting bail to Khan, the court laid down several conditions including that the applicant shall not tamper with the records or documents and that he will not threaten or influence any witnesses in the case.
Read Also:
Dr Kafeel Khan Undergoes Medical Checkup; Cries out he was FRAMED