Leaked discharge summary from hospital: Plastic-surgeon faces heat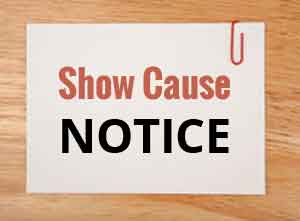 Bengaluru:
Dr. Anand K, a consultant plastic-surgeon attached to Mallya hospital has found himself under fire after the discharge summary of one his patients was leaked.
The patient's case was controversial as the said patient Vidvat had been admitted at Mallya hospital after allegedly being beaten up by Shantinagar MLA N A Haris's son, Nalpad and his associates at a Café. His discharge summary was signed by Dr. Anand K and it was posted on the MLA's social media account (Facebook) before the patient could access it.
With the matter of the assault coming up before a high court hearing, the Karnataka High court made some observations on the contents of the discharge summary while rejecting Nalpad's plea for bail in the case. Justice Sreenivas Harish Kumar observed that the way the summary was written could not be ignored — especially the sentence "no untoward incident took place".
The News Indian Express
 quotes the judge as stating, "In my opinion, the doctor who issued the discharge summary, appears to have exceeded his limits".
The hospital ordered probe in this matter following the criticism that Dr. Anand faced by the Karnataka High Court. The doctor has been issued a show-cause notice by the hospital authorities as to why any disciplinary action shouldn't be taken against him.
While confirming the investigation, Commodore Indru Wadhwani, CEO, Mallya Hospital, told
TOI
, "His services have not been terminated, as wrongly reported in some sections of the media. An internal committee is looking into the matter," he said.
Meanwhile speaking to
Deccan Chronicle
, Dr Anand said that his statements have been contorted. "I have been wronged and some media houses have twisted my statements. I have been condemned without being heard," he stated.
When asked about how Vidvat's discharge summary was leaked to the press, he stated, "As the name indicates, it was a summary of entire case sheet and it is highly probable for anyone to pass derogatory remarks against me if they have had an occasion to study the discharge summary. It was prepared with reference to the entire case sheet and my professional opinion."
"I am not aware of the contents of the medical records produced in the court and therefore can't comment on it," he added