Lucknow: RML Hospital gets 20 acres of land for advanced facilities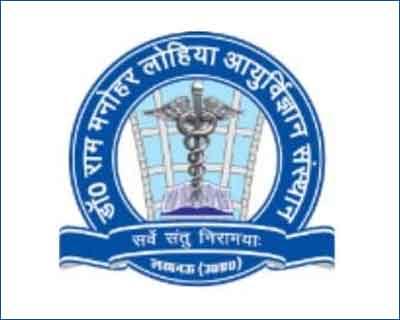 Lucknow: Dr Ram Manohar Lohia (DRML) hospital will soon be able to provide extensive facilities to its patients, with 20 acres of land being allotted to the Ram Manohar Lohia Institute of Medical Sciences in Gomti Nagar Extension.
Chief Secretary Alok Ranjan has directed the hospital authorities to start construction work on the said land. The proposed land will be filled with the Hostel facility for students, senior resident, Junior residents, auditorium, sports complex, Guest house, community centre, club house, faculty and non-faculty residences, paramedical training institute and nursing college is proposed on this land.
He further directed to ensure action to make 200-bed mother and child hospital near new campus of Dr Lohia institute as 'centre of excellence' by establishing super speciality departments in pediatric, obstetrics and gynecology, pediatric surgery, reproductive medicine, endocrinology, endocrine surgery, transfusion medicine, anesthesiology and radiology.
He instructed the Hospital authorities that, toilets for patient-attendants should be built through Sulabh International at the institute and existing toilets should be kept neat and clean. He directed to enforce the salary, allowances and other facilities to the non-teaching staff of the institute similar to the SGPGI.
While speaking with TOI Chief secretary Alok Ranjan reported that, to provide concession of 25% in treatment fee to dependants of persons donating their bodies to the Institute for studies and research, some necessary actions needs to take.