Madras HC appoints retd judge as TMC administrator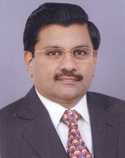 Chennai: The Madras High Court appointed a retired Judge of the court as administrator of the Tamil Nadu Medical Council (TMC) till an elected body comes into existence.
Justice M Duraiswamy ordered the appointment of Justice K Venkataraman, retired judge of the High Court, as the Administrator of TMC, a unit of the Medical Council of India and disposed of the writ petition filed by one T Sadagopan.
The petitioner had sought a direction to appoint an independent Administrator to hold elections to TMC within a time frame and in the interregnum, permit the Administrator act along with the Registrar S Kandasamy, to administer the day-to-day affairs of the Council, including its financial transactions from June 20 till the new Council takes charge.
The judge in his order said, "In view of the submissions made by the learned senior counsel appearing on either side, by consent I appoint Hon'ble Justice K Venkataraman, Retired Judge of Madras High Court to be the Administrator to conduct the election of the Tamil Nadu Medical Council and to administer the day-to-day affairs of the council, including the financial transactions from the date of assuming charge as Administrator till new Council takes charge of the Council." The petitioner submitted that he is one of the elected members of the Council, which was formed in 2012 with seven elected members and three nominated members.
As per the Act, the Council functions with the aid of the President and every act done by it needs the consent of the President, he noted.
Further, the President, along with the Registrar, is authorized to perform all activities such as enrolment of medical practitioners, carrying out financial transactions, including disbursal of salary to staff of the Council and for payment towards day-to-day activities of the medical body, he submitted.
However, the tenure of the Council ended on June 19, he added.
After hearing the arguments, the judge said the Administrator will have all the powers, including signing of cheques and certificates.
He also directed the Administrator to conduct the elections for the council as expeditiously as possible.