Maharashtra: Court orders State to Stay out of MMC elections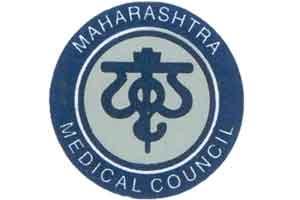 Mumbai: Just a few days after the State government ordered the dissolution of the Maharashtra Medical council , the bombay high court has come to the council's rescue, directing to put up electoral rolls within a week as well as telling the state that no kind of political interference in the MMC elections will be tolerated.
A bench of Justice Satyaranjan Dharmadhikari and Justice Burgess Colabawalla's clearly stated in their order, "
We will not countenance interference either by the state administrator or either by the department officials of the returning officer, for there is serious allegation that the elections are deliberately delayed and there is undue political interference in the affairs of the MMC
."
This is not the first time that the HC has rapped the government regarding the council elections. In the month of July, the court was sharply seen questioning the state government on when the elections shall be held.
Read more:
Mumbai: HC raps State on MMC elections  
In the last week of August, the state government decided to dissolve the MMC and  appoint an administrator to the quasi-judicial body that regulates the functioning of around 83,000 practitioners registered with the state. However, even with the dissolution, there was no intimation when the fresh elections to constitute a new council would be held
Read more:
Maharashtra Medical Council to be dissolved, Govt to appoint administrator 
With the allegations now piling against the state government, and the members of the state IMA branch knocking again on the court's doors, the Bombay High Court has asked the state government to let the council management hold elections "without interference".
The IMA secretary, Dr Suhas Pingle, called the recent court order a victory for the MMC. "The order was delivered in the presence of additional chief secretary Medha Gadgil, who now has the responsibility to ensure that the MMC elections are carried out in time and smoothly," Pingle told
Mirror
.
Dr Jayesh Lele, president of the Maharashtra wing of the Indian Medical Association, said Gadgil had been silent all this while regarding fresh elections at the MMC. "The court has objected to any political or administrative interference. This itself says a lot. We wrote to Medha Gadgil twice about the MMC elections but there was no reply," he said.
Posting the hearing on September 21, the court also said that it will continue to monitor the matter till polling dates reports TOI.