................................ Advertisement ................................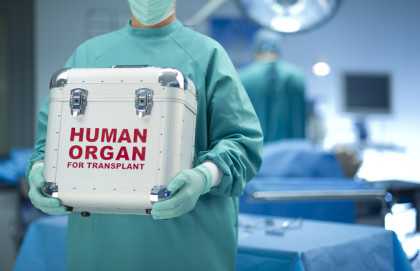 Pune: To counter the rise of organ transplant scams found in various states, congregate of medical practitioners has proposed the formation of live donor registry with National Organ and Tissue Transplant Organization (NOTTO).
The registry will include data on organ transplants done, blood transplants, waiting list of donors, and other information related to transplant procedures that will be collected from all the state organizations.
The doctors in this concern have denied taking any fresh cases to conduct live donor transplants in various hospitals in the state.
As reported by Pune Mirror, the associations involved have even asked for clarity on donors' transplant from the higher-ups. It is also revealed that soon there will be live donor registry maintained in the country to see into the problem.
The idea will also be put forward with the Health Ministry for approval to make necessary amendments in the present organ transplant act.
................................ Advertisement ................................
Dr Vimal Bhandari, NOTTO head, explained saying, "There have been demands and suggestions by doctors from across the country to start a registry of this sort, but since such an allocation is not present in the current Act, we will have to discuss with the ministry for their permission. If all goes well, we will be starting a national registry, which will store all the data related to organ transplants. It is a difficult decision and only the ministry can take a final decision. So far, we have only stressed on cadaver donations but since live organ donations can inspire many people, we may consider this proposal."
Dr Jagdish Prasad, directorate general of health services (DGHS), Ministry of Health and Family Welfare, India, told Pune Mirror, "It is a good proposal and is quite possible to become a reality. With more clarity and transparency, it is possible to start such an initiative. The discussion with NOTTO will be favorable."
It is evident that there have been several cases of scams related with organ transplant within various prominent hospitals including Hiranandani hospital in Mumbai earlier. A case of such discrepancy of the said hospital was reported earlier by Medical Dialogues Team on August 10 that included its five doctors, including the CEO and director, in Mumbai, in which all including some other doctors involved were arrested for their alleged involvement in the kidney selling racket.
Also Read: Maharashtra: 5 Doctors Including CEO Arrested In Hiranandani Kidney Racket
Seeing to the increasing number of such racket activities towards organ transplantation and other requirements for the procedure, a number of doctors from the medical fraternity have praised the effort, while some are against it .Dr Gauri Rathod, who heads the state organ donation said, "This may give rise to commercialisation and the staff might illegally seek money from the recipient's family. Transparency can only be maintained in cadaver donations. Doctors earlier refused to conduct live organ transplants and now wish to start a registry for the purpose. They are contradicting their own decisions."
Dr Ravi Wankhede, director of MOHAN Foundation and a live donor himself, who promotes organ donation, said, "There are many altruistic people who are willing to donate organs but are not aware whom to contact for this. If the proposal is approved and a registry is formed, such donors will be able to register and pledge to donate their organs and can be easily contacted when a needy patient comes to us."
Insisting on the increasing number of donors and ways to counter on the need for data assimilation, Dr Wankhede added that "The waiting list for organs has increased tremendously in the last two years and is only set to go higher. There are many patients who are dying due to lack of organ donation and therefore the registry will be a blessing to such people."
................................ Advertisement ................................
0 comment(s) on Maharashtra: Doctors call for live donor registry