Maharashtra: High Court refuses to include private clinics into commercial category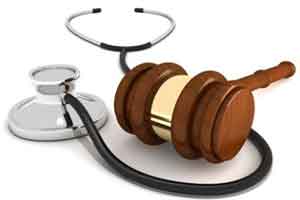 Mumbai: In reply to a plea filed by the Indian Medical Association (
IMA
) challenging the validity of Section 2 (7) of the Act, the Nagpur Bench of Bombay High Court has held that as per the Bombay Shops and Establishments Act, 1948, running private clinics under a private practitioner or under partnership firm in vicinity will not fall into the category of commercial establishment.
The court said that such as establishment comes under the category of professionals as they are providing medical services to people and in a way helping them have a healthy life, reported TOI.
The Maharashtra government had in 2005 summoned several professionals who were running their private medical healthcare institutions or in partnership categorizing them as commercial establishments citing amendment of 1977 which was just quashed by the government carried out in Bombay Shops and Establishments Act 1948.
The state government had threatened the professionals with levying fine increasing with each passing day.
The Maharashtra State Body of Indian Medical Association, through counsel Bhanudas 
Kulkarni
further challenged the government's amendment of inclusion of doctors. The IMA had cited that since the doctors and medical institutions are governed by different Acts and even statutory bodies like Medical Council of India(MCI), they should not be considered commercial but as professionals.
Citing  Supreme Court's 1968 verdict and another criminal appeal, he also added that the maternity home/clinic cannot be considered as commercial as doctors provide service to patients.
He suggested that probably private chain hospitals can be called commercial as doctors are paid there for rendering service.