Maharashtra Hospitals to be inspected to check female foeticide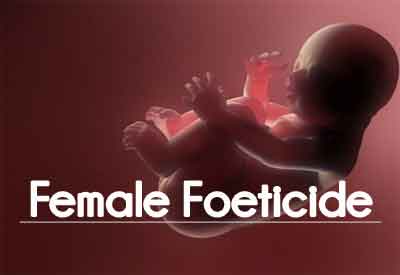 Thane: Thane Collector Mahendra Kalyankar has ordered inspection of all clinics and hospitals in the district to ensure that they adhere to the guidelines of the Pre-Natal Diagnostic Techniques Act, which seeks to stop female foeticide.
The order was issued in the backdrop of the busting of a foeticide racket in Maharashtras Sangli district, said a release issued by the district administration.
The PCPNDT Act aims to stop female foeticide and arrest the declining sex ratio in India. Prenatal sex determination is banned under the Act.
The Sangli police had earlier this month arrested a homoeopathic doctor from Mhaisal village in Sangli in connection with the death of a pregnant woman during an abortion at his hospital.
The arrest was made a day after 19 aborted foetuses wrapped in polythene bags were found near a stream in the village. The Sangli police suspect that all the 19 were female foetuses.
All the hospitals and clinics in Thane have been directed to strictly implement the PCPNDT Act guidelines, said the release.
Kalyankar held a meeting with the officials concerned in this connection on Wednesday, which decided that all hospitals and clinics in Thane would be inspected.
According to the release, the sex ratio in Maharashtra is 899 girls per 1,000 boys.
The ratio in Thane district was 914 girls per 1,000 boys in 2013-14, 914:1,000 in 2014-15, 907:1,000 in 2015-16, and 897:1,000 till last month for 2016-17, the release said.
The district authorities also announced an award for those who inform the authorities about the PCPNDT Act violations.
There are 968 registered sonography centres in the district of which 571 are operational at present, the release said.