Maharashtra: IMA calls off its strike, but few resident doctors join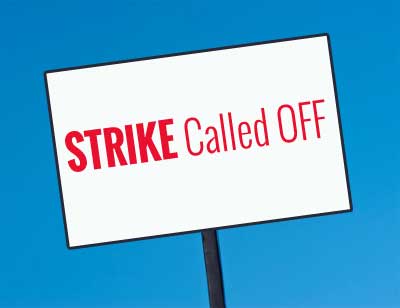 Mumbai: Indian Medical Association Maharashtra State Branch, called off its strike in the afternoon after a meeting with the Maharashtra Chief Minister, Devendra Fadnavis and the Minister of Medical Education, Girish Mahajan.
Fadnavis, who on Thursday appealed resident doctors to call off their strike, had said in the Assembly today that 'enough was enough' and that continuing the strike despite assurances was totally insensitive reports India Today.
"Patients are suffering and people are getting annoyed. Attacks on doctors are wrong, but if despite the written assurances from the government they continue the strike they are being insensitive," he said.
"Enough is enough, we are willing to request them, but if they do not call off their strike, we will take legal action. Why shouldn't we? If they do not agree to the request, the government will not sit back with folded hands," he had added.
Post the assembly, the meeting was held with the IMA representatives and ended with the IMA being convinced to call off the strike, after the following things were promised by the government in written. These include
1. 700 arms security from Maharashtra Police Security Corporation would be appointed within 5 days and rest (Total 1100 ) within 15 days would be appointed. Mr. Pravin Dixit, EX-DIG committee would do security audit of all Medical Colleges and Hospitals and submit report.
2. Interim security measures would be put in place immediately. Supt. Of police have been instructed to post armed police force in all Medical Colleges immediately. The government has promised to Convert all Medical Legal Cases Police Chowkey's to FIR recording in all Hospitals.
3.   All legal help for cross complaints against doctors in Assault cases will be the responsibility of the Government. All medical help would be provided free of cost to assaulted doctor (including in private hospitals) and cost shall be borne by Government.
4. Security Samiti with 3 Resident members will be appointed in every Medical Hospital.
5. Alarm system to be immediately put in place.
6. Pass system for patient's relatives to be immediately started.
7. Regular 3 monthly security report to be submitted by every Hospital.
8. Doctors Protection Act 2010, which has provision of arrest for 3 years which seems to be inadequate and shall be amended to minimum 7 years jail term (so that bail will not be given easily).
9. No punitive action to be taken against Residents if they join work immediately.
However, with both the IMA and MARD asking the resident doctors to resume their duties, few had joined in by the evening. It is expected that resident doctors would resume their duties from tomorrow onwards.