Maharashtra: IMA launches educational scheme for girls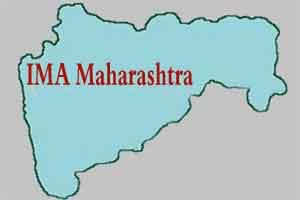 Indian Medical Association (IMA), the umbrella body of allopathy doctors from Maharashtra has announced the launch of a new scheme to educate girls. The scheme is titled the Shikshan Mangal Sukanya Yojana, and will focus on providing education to girls at least till 12
th
standard.
IMA has around 202 branches in the state and with each branch likely to adopt 15-20 girls for educating them can be seen as a major step by the association.  Each branch has 37,000 members, and each district branch has members ranging from 2,000-5,000.
Under the new scheme, IMA is looking at voluntary association with government agencies and NGO working for children. The interested members will be required to deposit Rs1.5 lakh to district branch for 10 years. The interest on the collected amount will be utilised for education.
As reported by
DNA India
, "It's very much true. There are a lot of places where girls are not able to pursue their education because of the lack of funds. This is the first year of the initiative, so we have restricted the number of girls we can adopt. I am sure most doctors will take part in the scheme. They just have to deposit the money with the branch, which will then deposit it in a government-run bank. After that, whatever interest we get on the deposit, we'll use it for the education of the girls," said IMA (Maharashtra) president Dr Jayesh Lele.
He added, "Educated women are more likely to educate their own children – ending the cycle of illiteracy in one generation. We need to give girls equal access to good quality education. It will also help the girls and young women understand what they can do in future."
Maharashtra Association of Resident Doctors (MARD) president Dr Sagar Mundada said, "This is a welcome move. Such causes make the difference in the society. I hope most doctors take part in the scheme. This idea was discussed in our committee as well."