Maharashtra launches 'Fight Diabetes' competition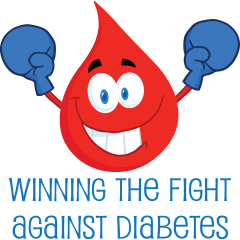 As a unique way to raise awareness about diabetes, and help people remain healthy who are already suffering from diabetes, the Maharashtra Navnirman Sena (MNS) is organising a 'Fight Diabetes' competition.
The program entails price money of 1 lakh for diabetes patients who are able to keep their sugar level under control for a period of six months. The health condition of the participants will be closely monitored by a panel of doctors identified by the administration. Besides, the program also aims to encourage the importance of fitness and exercise amongst the people.
The competition has been further divided in to two categories- below 50 years and above. The judging panel will constitute three doctors, along with a dietician required to judge on the matter. To accurately measure the blood sugar after the stipulated period of six months of the competition, participants will be required to get their blood sugar level registered with the panel of judges, in the beginning of the competition, and towards the end.
"We will flag off this competition from November 14 this year which is also observed as World Diabetes Day. Registration for the competition would begin from October 14 and would be open for a fortnight. The competition will end in May next year," Sandeep Deshpande, MNS corporator from Dadar, who is organizing the competition, as confirmed by a report in the
DNA newspaper
.
"People are known to conduct health camps which go on for a day. There is no follow up after that. We would carry on this competition for a period of six months. Participants' sugar levels would be checked after three months to make sure nobody cheats. The person who controls diabetes the most will win," said Deshpande.