Maharashtra: Pharmacists demand to prescribe allopathic medicines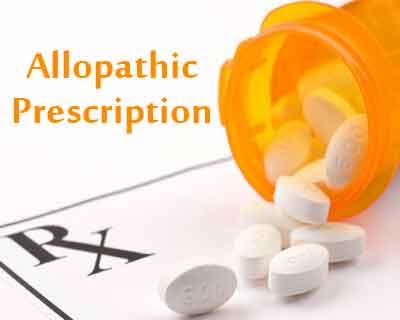 Pune: While its warzone for allopathic doctors as well as Ayush in the fight for practice of allopathy, seems like other stakeholders including pharmacists and chemists are joining the battle to prescribe allopathic medicines.
AIOCD, All India Organisation of Chemists and Druggists, has written to the Maharashtra state ministry as well as the drug controller to allow them to prescribe allopathic medicines. One similar lines, pharmacists have also written to the ministry, making similar demands, reports Pune Mirror.
Jagannath Shinde, national president of the AIOCD, told the daily, "We are going to escalate the issue in the Vidhan Sabha. Crosspathy is allowed and chemists and pharmacists know better about medicines than doctors. Therefore, there should not be any problem in allowing them to practice allopathy. The government has vested interests in the doctors of Ayurveda, Yoga and Naturopathy, Unani, Siddha and Homeopathy (AYUSH) and thus permits only them to prescribe allopathic medicines to patients."
The drug control department confirmed the receipt of such a demand."The chemists have argued that they know more about medicines. But, the permission cannot be granted. They have filed the plea in a sarcastic manner to mock the government's decision favoring homeopathy and ayurveda doctors," informed Atul Nasa, assistant drugs controller, national drugs control department.
Meanwhile, allopathic practitioners have shown strong disdain towards the said move. Dr Shivkumar Utture, Maharashtra Medical Council (MMC) executive director, informed Mirror, "Their plea is extremely ridiculous. Everybody is trying their hands on practising allopathy, which is unacceptable. They think that they can play the role of doctors, too, which can prove very risky."
The move comes in light of the decision of Maharashtra Government allowing ayurvedic as well as homeopathic practitioners prescribing certain allopathic drugs in the state. It is reported that this decision has been challenged by the state IMA in the high court. A Similar battle is pending in the Supreme Court, which will come up for hearing on Monday.