Maharashtra: Radiologists end Strike Following CM's intervention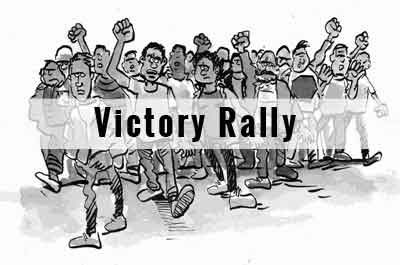 Nagpur/Mumbai : Following a week long agitation initiated by the radiologists working in the city of Pune under the banner of Maharashtra State Branch of Indian Radiological and Imaging Association (MSBIRIA), the doctors are reported to have finally decided to call off their strike, following a meeting with the State CM Devendra Fadnavis late last evening.

The representatives of MSBIRIA met with a delegation of ministers including the CM, State finance minister  Sudhir Mungantiwar as well as BJP leaders including Kirit Somaiya, Mangal Prabhat Lodha and Sena's Neelam Gore. The representatives apprised the ministers about the flawed implementation of the PC-PNDT Act and the resultant harassment caused of the radiologists working under its ambit.

The CM, after listening to the demands of the doctors has directed a constitution of a high-level committee to ensure the uniform implementation of the PC-PNDT Act in the state.

Dr OP Bansal, President IRIA said, " Our major demand was that of uniform implementation of the Act. The high powered committee which will also have a representative from the IRIA state branch, will be developing Standard operating Procedures ( SOPs) as uniform guidelines for implementation of the Act."

It is reported that the minister has also promised a high level impartial inquiry into Dr Ashutosh Jape's case, whose machines had been sealed by the appropriate authorities earlier.

With CM's intervention, the strike of doctors has come to an end. The protest rally has now been converted to a Victor rally, with the doctors looking forward to a uniform and just implementation of the act.