Maharashtra: Rheumatologist to attempt for Guinness World Record to create disease awareness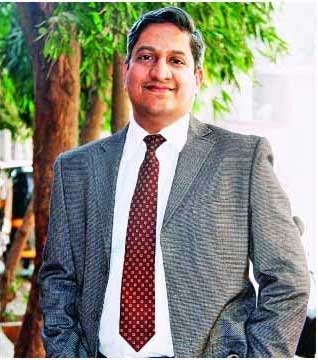 Mumbai: In an effort to create awareness about back pain and its patterns as well as to contest Guinness World Record, a rheumatologist has planned to enter the board on Sunday. Dr Shashank Akerkar, 38, of Mumbai Arthritis Clinic, Bhandup, will be making 600 patients suffering from Ankylosing Spondylitis (AS) stand in the form of pelvic bone under one roof.
Ankylosing spondylitis (AS) is a kind of arthritis in which instead of hands and legs, spinal bone is affected, where it slowly starts to bent downwards. It involves chronic seronegative spondyloarthropathy, which primarily involves the axial skeleton (ie sacroiliitis and spondylitis). The etiology is unknown but involves the interaction of genetic and environmental factors. The diagnosis is made by combining clinical criteria of inflammatory back pain and enthesitis (inflammation at the site of bone insertion of ligaments and tendons) or arthritis with radiological findings.
When asked about the disease, Dr Akerkar told
Dna
that it starts as dull ache in the lower back and buttocks and affects people in the age group of 20-30. It progressively gets worse. It is not a lifestyle disease but something that those with a family history are predisposed to," Dr Akerkar said. A form of arthritis, it affects the joints and can be diagnosed with an MRI. "The disease has the potential to progress and cripple an individual."
Details of Event
Where: Dreamz Mall, Bhandup west, Mumbai
When: 9th October 2016
Time: 9 am
Dr Shashank Akerkar's 'Stand for AS' foundation will attempt a Guinness World Record.
Over 600 patients with AS will gather and stand in the form of a pelvis bone.