Maharashtra: Swine Flu death toll touches 302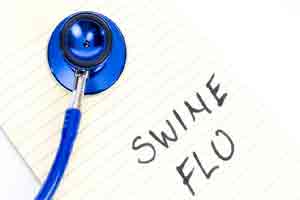 Pune:
As many as 302 people have died due to swine flu so far this year in the state, according to the state Health Surveillance officer.
Health Surveillance officer of the state Pradip Awte on Wednesday told that 325 people affected with swine flu are admitted in the hospital. "302 deaths due to swine flu have been reported in the state this year. As many as 325 people are still in various hospitals out of which 22-23 are in critical condition and have been put on ventilators," he said adding that 2375 people got affected by the flu virus from January to October.
"However, the deaths due to swine flu have significantly declined this year. While around 700 people died in 2017, the death toll this year has touched 302 so far. The cases this year spiked in July, August and September," he informed.
Explaining the preventive measures and cure of the communicable disease, he said that diabetic patients and people suffering from hypertension are at higher risk. "Those suffering from diabetes or hypertension must immediately consult doctors if they develop some unusual cough or cold as chances of their health worsening are higher than others. If treatment starts within a span of two days after the detection of the disease, chances of recovery are higher," he added.
Read Also:
268 deaths from swine flu in Maha between Jan-Oct: Minister
Dr Awte also advised that people who have developed cold and cough should stay away from public places and take medicines after consulting the medical practitioner.
"People who are suffering from cold and cough must not go to any public place. They must avoid going to cinema halls. Only 5-6 per cent people suffering from swine flu are admitted to the hospital, rest are treated by oral medicines at home. However, consult doctors before taking any medication," he advised.