Make Maharashtra preferred medical tourism destination: Governor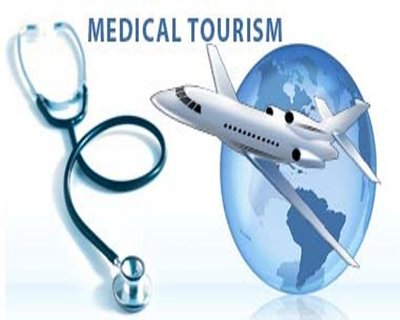 Thane  :  Maharashtra Governor Vidyasagar Rao called upon doctors and hospitals to work in synergy to make the state the preferred destination for medical tourism, which can serve as the stepping stone for India to be a leader in providing affordable and holistic health care.
Rao was speaking after inaugurating the 66th hospital of the Apollo Group of Hospitals at Belapur in Navi Mumbai, which is also the first in Maharashtra.


Chief Minister Devendra Fadnavis and State Health Minister Deepak Sawant were also present on the occasion.

"Navi Mumbai is an emerging city. The state government is keen to develop it as a Smart city. With new international airport coming up here, it will come on the global map. The Apollo Hospital is opening here at the right moment," he said.

Rao said, apart from hospitals in Mumbai, hospitals in Chennai, Bangalore, Hyderabad and Delhi are increasingly attracting patients from Gulf and other foreign countries.

"As a matter of fact, number of patients from abroad visiting India for treatment has been growing by 23 to 25 pc annually. The Apollo Group should make conscious efforts along with other hospitals to make Maharashtra the preferred destination for medical tourism in the country. For this purpose we will have to market the strengths of our health care sector such as quality, personal care and afford-ability among different countries of the world," he said.

Inaugurating the Global Ayurveda Festival early this year, Prime Minister Narendra Modi had rightly said that India can be a leader in making affordable, holistic health care available to the world.




"I personally feel that the beginning can be made from Maharashtra. I would like to assure you of all cooperation from the state government in making Maharashtra, the preferred medical tourism destination," the Governor said.

"Healthy citizens are integral to building a healthy society and building a healthy economy. At a time when India is making serious attempt to break into the league of super powers in the world, it is utmost important that we have in place a world class health care system for our people.

"India's doctors and surgeons are the best in the world. It fills our heart with pride when we see our doctors and surgeons having become an integral part of the health care system in the US, the UK and in many other countries.

For a country of 1.25 billion people, we are producing very few doctors. There are 7 physicians per 10,000 population in India, compared to 15 in China, 25 in the US, 28 in the UK and 43 in Russia," he felt and appealed doctors to join the mission.


The Government has launched the Smart cities and Smart


villages programme. This goal cannot be achieved without an element of smart healthcare. Smart healthcare is integral to smart cities and smart villages. Smart does not mean high-end or costly, it means quality healthcare at affordable costs, Rao said.

"We need to evolve a system that provides high quality and affordable medical care to people, particularly to the weaker and disadvantaged sections of society. A huge divide exists between rural and urban India in terms of access to healthcare. I will appeal Apollo Hospital to form a mobile team of doctors and para medical staff as part of its social responsibility," he said.

Maharashtra Chief Minister Fadnavis, who also spoke on the occasion, said that the rural region of the state was facing severe crunch in the form of manpower in health sector and shortage of doctors.

This can be overcome by making use of the modern technologies, he said.

He also declared that by 2018 each and every grampanchayat, school and PHC in the state would be connected through fibre and then health care services would improve. Also, this would also help private hospitals in their services to the rural populace, he said.




Fadnavis wanted Apollo to partner the government in their endeavour to provide quality medical services to the villagers.

He reiterated the state faced several challenges in providing best healthcare in the rural parts of the state and this would be overcome once connectivity was in place.

The Chief Minister also suggested starting a skill development centre in Navi Mumbai with the assistance of the Apollo.

The founder of the hospital, Dr Pratap Reddy also declared that the hospital would perform as many as 66 operations free of cost for the needy on account of being the 66th facility of Apollo in the country.