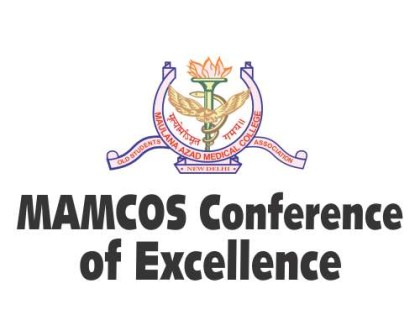 New Delhi: To celebrate the 29th Reunion of Maulana Azad Medical College, MAMCOS ( Maulana Azad Old Students Association) organised a Gala Function on the 20th December. This celebration saw the simultaneous felicitation of the Golden Jubilee batch as well as Silver and Ruby Jubilee Batch.
The day began with the Conference of Excellence where eminent Maulanian Alumni joined and spoke on various topics ranging from Careers in Medicine to latest developments in the field of Medicine. The conference was inaugurated by Mr Manish Sisodia, Deputy CM, New Delhi and the key oration was given by Prof Deepak Pental, Ex-Vice Chancellor, University of Delhi.
The conference also saw the Chief Guest giving Healthcare awards to prominent Maulanians who have added glory to the shine of Maulana Azad Medical College. These included Dr Prem Aggarwal, Dr Vinay Aggarwal, Dr Shekhar Aggarwal, Dr Ganesh mani, and DR Ashok Vaid.
Speaking on the event Mr Manish Sisodia said," Our aim is to bring long term changes to the governance of Delhi. We wish to bring long lasting changes to the field of Medical Education in the capital. For this we request all Maulanians to join us and become a part of this Development."
The conference was attended by 450 old and new students of MAMC. The evening saw a gala dinner of More than 850 maulanians who joined together to celebrate the spirit of MAMC.
,
0 comment(s) on MAMC organises Conference Of Excellence