Maneka Gandhi cautions over blue whale game, announces helpline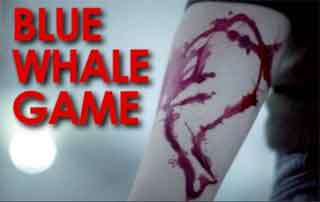 New Delhi: Union Minister for Women and Child Development Maneka Gandhi expressed deep concern over the increasing cases of suicides due to the Blue Whale challenge game.
The Union Minister issued a statement urging the parents and teachers to be vigilant and keep an eye on their children and students.
"I am deeply concerned about the incidence of children committing suicide because of the so-called Blue Whale challenge. It is sad to see young boys and girls falling victims to this self-destructive game. We all have to be extremely vigilant for our children who are becoming victims," she said in the statement.
Maneka had also requested the Ministry of Information Technology to find out a technological solution to prevent the downloading of this game.
"I would like you to sensitize all teachers and children about this game that no more child becomes a victim. I am sure that if all teachers become vigilant and keep a sharp eye on the behavior of their children, we can prevent further damage. I urge you to monitor the activities of the children and to dissuade them from falling prey to such online games," the statement read.
She further asked the teachers and parents to report such incidence on the Childline helpline number - 1098.
The deadly Blue Whale game is an online game that challenges players for over 50 days, demanding them to complete tasks given by an anonymous controller.
The game firstly asks the player to draw a whale on a piece of paper, then carve a whale figure on their body, and then gives other tasks such as watching horror movies alone etc. The tasks include the final challenge to commit suicide
The dreaded game is reportedly created by Phillipe Budeikin, a Russian psychology student.