Manipal Hospital Salem Gets NABH accreditation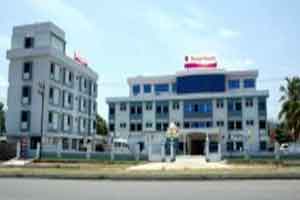 Manipal Hospitals, Salem, has been empanelled under National Accreditation Board for Hospitals and Healthcare Institutions (NABH) recently.

The Hospital has also achieved the Renal Transplant License of the Tamil Nadu Government.

The NABH is a constituent board of Quality Council of India, which is set up to establish and operate accreditation programme for healthcare organisations. The NABH results in high quality of care and patient safety. V. Jayaraman, Unit Head of the Salem Manipal Hospitals, told presspersons here on Friday. The NABH has enabled Manipal Hospitals to upgrade various ICU facilities like neo natal ICU, paediatric ICU, HDU for Haepato Billary ailment.

The license for renal transplant opens up a whole new horizon of medical possibilities The hospital has planned to do the kidney transplant under the Chief Minister's Health Insurance Scheme. Plans are on the anvil to start liver transplant and stem cell therapy for complex ailment, he said.