Manipal Hospitals goes digital- launches healthcare app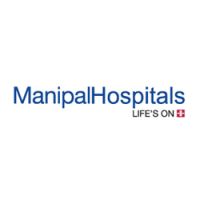 Mobile technology is something which has the potential to reshape the healthcare industry by altering the way of delivering and receiving services. Keeping in mind the importance of mobile technology in the healthcare industry, Manipal Hospitals has gone one step ahead by developing and introducing an ingenious application that offers healthcare at consumer's fingertips.

"Adding convenience and accessibility to healthcare services has always been one of our core objectives. Keeping that objective in mind, we have launched the Manipal Hospitals App to improve engagement with patients and their families," said Dr Ajay Bakshi, MD & CEO Manipal Health Enterprises.

Now, with the help of the Manipal Hospitals Mobile App, one can easily book an appointment and pay hospital bills without standing in a queue, access all medical reports at one place and follow health trends and tips that can help improve his or her day to day lifestyle choices. It also allows one to keep a track of his or her health parameters on a daily basis which includes blood pressure, sugar level and heart rate.

"The Manipal Hospital App is a key step in our digital healthcare journey. The power of mobile, will enable us to deliver hassle-free services to our patients," said Mr Gopal Devanahalli, Chief Operating Officer, Manipal Health Enterprises



Few features of the app are:

· Hassle-free appointment booking options

The app provides complete information on the profiles and expertise offered by our doctors. Through the app, one can easily check availability of the concerned doctor and book appointments with just one touch.

· Pay hospital bills

The app provides inclusive payment options for one's hospital bills. Now one can pay his or her hospital bills through all means - credit card, debit card or net banking.

· Access one's health records

The app allows one to access his or her health records and store them, which can be accessed in the future.

· Get directions to nearest facility

The app can also guide one to the nearest Manipal Hospitals facility.

· Easily accessible emergency services

With the app, one can contact Manipal Hospitals for accident, trauma and other emergency services in just one touch.

. Get regular health tips

With the Manipal Hospitals Mobile App, one can stay updated with the latest trends in healthcare and useful health tips to keep one motivated for a healthy lifestyle.

The app is compatible with multiple android versions such as Android 4.0, 4.1, 4.4, 5.0, 6.0, OxygenOS and CyanogenMod. The app is also available for devices powered by iOS.