Manipur aims to set Guinness record for distributing most hearing aids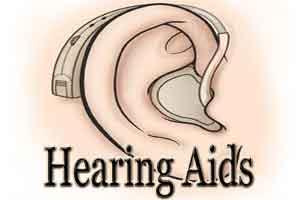 Imphal: In an attempt to enter the Guinness Book of World Records, Manipur recently distributed 6,400 hearing aids to people at a special event.
The current record is held by Gujarat which distributed 600 hearing aids in eight hours.
The event, held at indoor stadium of Khuman Lampak Sports in Imphal, was jointly organised by Programme for Prevention of and Control of Deafness, the National Health Mission Manipur in collaboration with Artificial Limbs Manufacturing Corporation of India and Ministry of Social Justice and Empowerment.
Over 400 volunteers toiled to ensure the event went smoothly. Volunteers toiled through the eight-hour event to fit the beneficiaries with hearing aids.
Prior to the record attempt, a total of 6,400 patients were identified after screening 12,000 individuals during 49 camps organized across the state. The total cost of the hearing aids is estimated to be Rs.6.50 crores.
"We have a programme under the National Health Mission for screening and installing of hearing aids. What we decided was that, since we have organised about 49 camps and we came up with 6,400 patients all over the state who required hearing aids so we thought it will be best to hold a single function because that's been the practice earlier also. I believe Gujarat state has done with 600 patients in record and we are planning to break the record today," said P.K. Singh, Commissioner State Health Services.
"We are expecting not less than 6,000 beneficiaries. Even if some patients are too old to travel, I think we will be getting maximum number of beneficiaries. People are very much excited and our government is also very excited regarding this function. And you can see the excitement on other people's faces also," said Dr. Dhaneshwor Potsangbam, State Nodal Officer for National Programme for Prevention of and Control of Deafness.
The stadium, with a sitting capacity of about 2,500, was packed with close to 10,000 people including beneficiaries, security personnel, Accredited Social Health Activists (ASHA), volunteers and health officials. Beneficiaries queued up long before the event started.
At the function, the beneficiaries were given hearing aids along batteries with a life of three years.
Thirty six cameras recorded and broadcast the event live to the Guinness office in London and to local channels.
"I think for around 15 to 16 years, I have the hearing problem. Now, after installing the hearing aid, I could hear things loud and clear. I cannot express my feelings in words," said Bina, a Hearing Aid Recipient
Such events help extend the benefit of public welfare schemes to the needy and bring a smile on their faces.