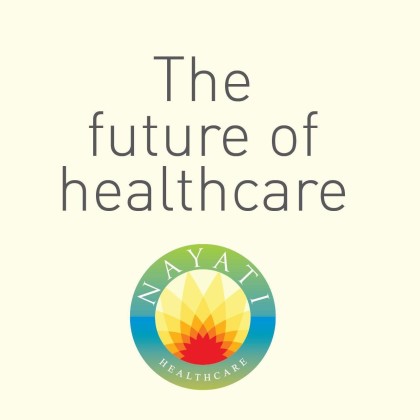 Mathura: Its good news for patients who are forced to travel to Delhi from Mathura to avail the advanced diagnostic facilities of the capital. Now, many of them wouldn't have to do so. Nayati Healthcare has announced the commencement of its state of art diagnostic and imaging services at Nayati multi-super specialty hospital, Mathura. This new-age diagnostics set up is a first-of-its kind in the region and is aimed at offering complete diagnostic and imaging services under one roof.
The Diagnostic centre was inaugurated by patients who have suffered because of unavailability of comprehensive diagnostic services.
Announcing the launch of the diagnostic services Dr. R K Mathur, Senior Advisor, Radiology & Imaging, Nayati multi-super-specialty hospital, Mathura stated "It is for the first time in this region that such a unique combination of hi-end diagnostic and imaging equipments have been set-up under one roof.  Our mission is to provide precise & timely diagnosis to facilitate medical treatment to the people at affordable costs. The installation of this state-of-art diagnostic equipment in the hospital further strengthens our commitment to provide the highest standards in patient care. These equipments will enable our doctors to get best quality images & interpretation by expert radiologists to base their treatment on."
The Radiology & Imaging department at Nayati multi-super-specialty hospital, Mathura will now have the capacity to offer highly advanced neuro, cardiac, spinal, chest, abdominal and whole body diagnostic services to support the clinical departments with better outcomes.  One additional facility will be interventional radiology which is now an integral part of any diagnostic & therapeutic service in a hospital with active cancer department.
The department will be equipped with high-end equipment to compliment a dedicated full radiology department. Some of the equipment at the radiology department will be
–          1.5 Tesla MRI – with complete neuro & cardiac capabilities. This modality without the use of ionizing radiation has the capability of simultaneously imaging any patients organs in multiple planes, with split second image reconstruction. Whole body imaging, angiography and other advanced techniques and procedures can also be performed on this MRI scanner in a short duration.
–          128 Slice CT scanner, a unique ultra-fast multi slice CT scanner that can image patients with equal ease for trauma, chest, vascular, abdomino- pelvic and coronary angiography, with exquisite digital quality.
–          Mammography – essential for screening and follow up for breast cancer, as a state-of-the-art imaging modality which is targeted specially for women's healthcare especially between vulnerable age groups of 35-60 years. The imaging modality also provides a road map for treating surgeons when any suspicion lesion needs to be biopsied or surgically removed.
–          Digital radiology –  which provides high quality x-rays at very low radiation dose.
–          PET CT– A cutting edge technology for evaluation and follow up for cancer.
–          PACS  ( Picture archival & communication system) is a digital platform integrating the hospital information system with the multiple departments and clinicians using radiology services in the hospital. It also enables viewing of the images on mobile devises such as tablets and smart phones.
0 comment(s) on Mathura: Nayati Healthcare installs state-of-the-Art diagnostic facilities