Max newborn negligence case transferred to Crime Branch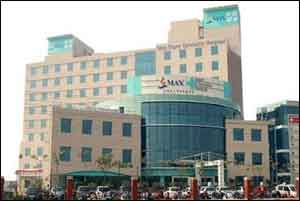 New Delhi:  The Delhi Police transferred the case of a premature baby being wrongly declared dead by Max Hospital to its Crime Branch for the detailed probe, a senior official said.
The baby boy, born on November 30 at Max Hospital, died at a nursing home in Pitampura today.
The case involves a detailed investigation of the medical aspects, said a senior police officer.
It entails a long process in which the investigators will have to write to the Delhi government's health department, the Medical Council of India and the Delhi Medical Council to seek their opinions on certain aspects related to the case, he added.
Subsequently, the case was transferred from the district police to the Crime Branch, which is a specialised unit of the Delhi Police.
A panel formed by the Delhi government to look into the case yesterday found Max Hospital guilty of not following prescribed medical norms in dealing with newborn infants.
The case relates to the birth of twins (a boy and a girl) on November 30. The parents alleged the babies were declared dead by Max Hospital in Shalimar Bagh but they later discovered that the boy was alive.
The parents said they were told by the hospital that both the babies were stillborn. The infants were handed over to them in a polythene bag, they said.
The family discovered that the baby boy was breathing just before the last rites, the police said.
On December 2, Delhi Health Minister Satyender Jain said the hospital's licence could be cancelled if a probe found it guilty of medical negligence.
Medical Dialogue steam had earlier reported that the primary inquiry report into the Max Hospital Shalimar Bagh incident submitted to Delhi Health Minister Satyendar Jain has found the hospital guilty of not having followed prescribed medical norms in dealing with newborn infants.
Read also: Max Hospital held guilty for not following prescribed medical norms, not getting ECG done to confirm death