MBBS Admission Fraud: KGMU fires its Microbiology Associate Professor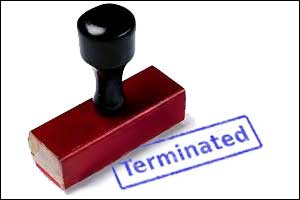 Lucknow
: The authorities at King George's Medical University (KGMU) have terminated the services of its Microbiology Department's Associate professor, who was arrested after his name configured in the MBBS admission fraud 5 years ago.
The medical teacher has now been found guilty of duping MBBS aspirants; by the executive council of KGMU which has passed the termination orders. He was earlier suspended along with a Pharmacology professor by the medical college administration.
The fraud had come to light in the year 2014 following FIRs lodged in Lucknow and Noida that named two faculty members, a staff and a student that they had duped MBBS course aspirant, who was intending to get admission at KGMU.
The racket was reported to be operating right on the medical university's campus with even rooms of doctors being used.
The complainant in the case had lodged an FIR also mentioning the name of a person, who claimed to be an admission consultant and accused him of duping him of Rs 18.35 lakh by promising admission of his daughter in KGMU.
Read Also: 5 more Medicine, Ortho resident doctors suspended for drunken brawl at KGMU
It was stated in the complaint that the "consultant" held a meeting inside the cabin of associate professor in pharmacology department, KGMU. According to police, the racketeers had exploited confusion over admission in 65 MBBS seats in KGMU to lure the candidates. The MCI had that year barred the medical college from taking admission on these seats but the university had later got a stay from the court, stated a 2014 report by
TOI
.
Further, taking cognizance of the scam, the KGMU had constituted a fact-finding committee. Now, with the investigation into the case being over, the executive council of KGMU terminated the services of the Associate professor Microbiology.
According to a recent report by
TOI
, in its recently issued press statement, the KGMU council stated:
"In 2014, the Combined Pre-Medical Test (CPMT), a gateway to admissions to government and private medical colleges of the state, was conducted by KGMU. The candidates who did not get admission lodged an FIR against him in Lucknow and Noida following which he was arrested. KGMU formed a committee to probe the allegations and suspended Singh from services. The inquiry report submitted recently found him guilty and hence, his services have been terminated"
Read Also: Write prescriptions in CAPS: KGMU Dictum to its doctors