MBBS Medico Death After Hair Transplant : Clinical Establishment Act will regulate pvt clinics, Govt Tells Court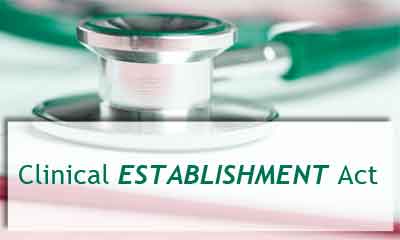 Chennai: The Tamil Nadu government Wednesday informed the Madras High Court that an act, enacted over two decades ago to regulate private clinics, came into force from June 1 this year.
The submission was made by Special Government pleader M Pappiah before Justice N Kirubakaran, who had raised several questions on non-enforcement of the Act following the death of a medical student after a hair transplant at a clinic in 2016.
Pappiah submitted that the state government has notified the 'Tamil Nadu Private Clinic Establishments (Regulation) Act, 1997', which was notified in April 2018 and came into force from June 1.
The court appreciated the government for giving effect to the act "at least after two decades" and posted the matter to November 8 for further hearing.
ARHT Global Hair Services Pvt. Ltd had moved the court, seeking to de-seal their premises, locked by the authorities after the death of a final year MBBS student on May 17, 2016, following a hair transplant.
The court had directed the government to file a reply with regard to the implementation of the Act.
The medical student, Santhosh Kumar, had undergone a hair transplant at ARHT Global Hair Services on May 15, 2016, and he died two days later.
Christian Medical College, Vellore, analysed the causes of his death and concluded that it could be due to toxic shock syndrome/septic shock/anaphylactic syndrome.
Read Also: Chennai: TN Medical Council initiates action after Medical student dies after Hair transplant
Following a social outcry, the centre's premises was raided and sealed on June 1.
Taking a serious view of the matter, Justice Kirubakaran had pointed out that Tamil Nadu does not have a regulatory mechanism as it had not framed rules for its own special law enacted in 1997.
The state government had also not adopted the central law enacted in 2010, the judge said.
Justice Kirubakaran had raised 10 queries, including why the government had not notified the Act, though it was passed by the Assembly on February 14, 1997, itself, when it would come into force and appropriate rules would be framed.
When the matter came up for the hearing Wednesday, the SPP made the submission.
The court then posted the matter to November 8.
Read Also: MBBS Doctor performing Hair Transplant: Medical Council removes name for 2 years