MCI BOG approve conversion of 2120 PG Diploma seats to Degree, Maximum seats with Karnataka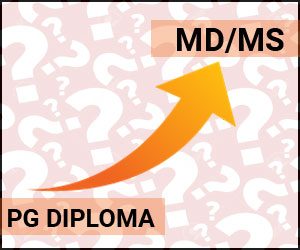 New Delhi: A Whooping 2120 PG medical degree seats will be added to the national pool as the Medical Council of India Board of Governors have approved conversion of the postgraduate diploma course seats into corresponding degree seats prospectively i.e. from the academic session 2019-2020.
Medical Dialogues had earlier reported about the matter with the MCI Board of Governors with regard to increasing of seats in postgraduate degree courses in lieu of surrender or concerned diploma seats along with the request of the institute received through Central Government after notification dated 12/07/2018 as well as the recommendations of the PG Expert Group (BoG) on the basis of information furnished by the Institute(s) as desired by the Council.
Medical Colleges across the country applied for conversion of total 2224 seats out of which the MCI has given nod to conversion of 2120 seats


The state of Andhra Pradesh has got 164 PG Medical degrees in 11 medical collegs


Assam has got 7 more PG medical seats in One medical college,


Bihar has got 13 PG medical seats at 2 medical colleges


Delhi has got 20 PG medical seats at One medical college, Maulana Azad Medical College


Gujarat has got 140 PG medical seats in 8 medical colleges


Haryana Has got 13 PG degree seats at one medical college


Jammu and Kashmir has got 51 PG degree seats


Jharkhand has got 13 PG medical degree seats


Karnataka has got 470 PG medical degree seats


Kerala has got 55 PG medical degree seats


Madhya Pradesh has got 113 PG medical seats


Maharashtra medical colleges have total 275 PG medical degree seats


Puducherry has got 15 PG medical degree seats


Rajasthan has got 44 PG medical degree seats


Tamil Nadu has got 461 PG medical degree seats


The state of Telangana has got 177 pg medical degree seats


Uttar Pradesh has got 79 PG medical degree seats


West Bengal has got 10 PG medical degree seats


The permission to convert postgraduate diploma seat(s) to degree seats is subject to the affiliation of additional PG degree seats by the concerned University, the BOG order added .The Institutes are requested to obtain the affiliation from the concerned affiliating University with regard to above-enhanced intake capacity of the degree courses before admitting the students.
Medical Dialogues had earlier reported that Stating that they are being made to pursue a course that is outdated and has been scrapped by the Medical Council of India, the ongoing PG Diploma Students across government and private medical colleges in the country are now demanding justice from the authorities asking them to convert their courses to 3 year medical PG ones (MD/MS courses)
Read Also: 4500 Ongoing PG Diploma Students Demand Conversion from MCI, Health Ministry