MCI fined Rs 1 lakh for delay in decision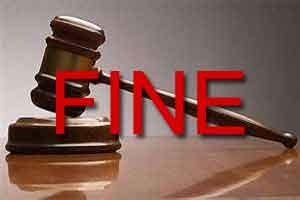 The Punjab and Haryana High Court has reportedly taken an action against MCI for the delay in decision on shifting of 141 MBBS students Chintpurni Medical College and Hospital (CMCH), Pathankot, to eight other medical colleges in the state.

A fine of Rs 1 lakh has been imposed by the court on MCI over the matter. The court has further remarked that a crucial decision like this, which involves the career of 141 medical students, has been delayed by MCI. No communication has been made to Punjab Government regarding the matter in the last six months.

As a result of which a fine has been imposed to reiterate the message that such matters cannot be dealt lightly.

As reported by Tribune, after the state Medical Education Department had decided to shift the final year students from CMCH on August 31, 2015, the state government submitted a list of eight medical colleges to the MCI for its decision. But the MCI failed to respond despite the high court giving it six opportunities.

The state government had agreed to shift the students of the 2011 batch from CMCH as the college had failed to get approval to admit students in 2012, 2013 and 2015 due to various shortcomings.

Fearing that their MBBS degree might not be recognised by the MCI, the first batch of students who had joined the college in 2011 have been demanding that the state government should shift them to other medical colleges.