Chennai: MCI orders suspension of Doctor for false declaration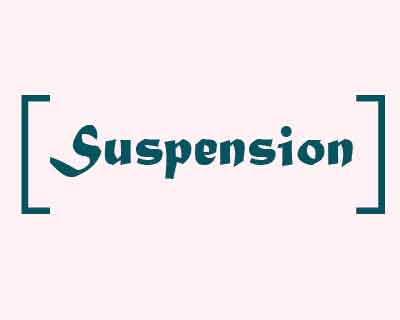 Chennai: The apex medical regulator has ordered the removal of the name of a Tamil Nadu based general surgeon after he was found presenting himself as a faculty member in two medical colleges in the state during the same academic year.

As per the recent news reports, MCI has written to Tamil Nadu Medical Council, to remove the name of Dr R Muthu Kumar, a senior general surgeon in the state medical register for a period of six months, since the date of notification. This came after the ethics committee of MCI found that the doctor had presented himself as a faculty in two medical colleges within the same academic year. The first case was at the MCI inspection of Annai Medical College and Hospital at Pennalur in Kancheepuram, where the doctor first presented himself as a Professor of General Surgery on December 2014. Later he is reported  to have presented himself as a Professor of General Surgery at SRM Medical College and Hospital, concealing the information that he appeared as a faculty member of another medical college during the same year, reports TOI.

However, during the correspondence with the ethics committee, Dr Muthu Kumar informed that he joined SRM Medical College as Annai Medical College, did not get MCI approval for admitting students during that academic year and that he was not aware of the MCI rules.

The committee, however, did not agree in favor of the doctor, concluding that the primary responsibility to read the declaration before signing it falls on the faculty itself. The declaration form states, "I have not presented myself to any other institution as a faculty in the current academic year for the purpose of MCI inspection," and assures that all the details are correct.

The committee further added that  a wrong declaration can be "treated as gross misconduct thereby rendering the undersigned liable for necessary disciplinary action" and ordered that the surgeon be suspended for six months from the date of notification.

In this regard, MCI has written to the sate medical council. Since medical practitioners are registered primarily with the state councils, it is the state councils which will first remove the name, following which the name of the will be taken off from the Indian Medical Registry, informed Dr Senthil, President TNMC.

TOI further reports that if the state medical council acts against the practitioner for false declaration it will be a first, adding a previous case in 2012, when MCI had asked the state council to bar 4 doctors for declaring themselves as full time faculties of self financing colleges. However, the state council did not take action stating that the information provided by MCI was inadequate.