MCI President may face privilege motion for comments against Parliamentary Committee on Health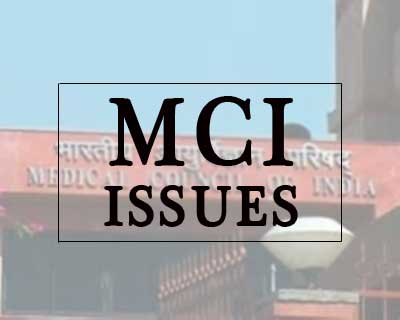 New Delhi: The attempt of the MCI president to defend her council has not gone well with Rajya Sabha MP, Jairam Ramesh, who has come out in the media stating that he is going to file a privilege motion against her. The minister, who has been an active member of the parliamentary standing committee on health, has indeed not taken well to Dr Jayshree Mehta, MCI President, implying that the committee submitted its report with giving the MCI, given a reasonable opportunity' to present its side of the story.
Speaking to TOI,  Ramesh has stated that Mehta's statement was "a complete lie". He added that "her statement is a clear breach of privilege and I intend moving one against her."
He added that the statement was an attempt to discredit the report of the standing committee as the office bearers of the MCI including its president, deposed several parts of the committee.
The details of the same have been clearly recorded in the committee's report which states
The Committee takes note of the admission of the President of MCI that corruption is there when there is sanctioning of medical colleges or increasing or decreasing of medical seats.  However, the Committee finds the inaction of the MCI enigmatic in this matter.  If the MCI is aware of the fact that denial of recognition of a medical college or grant of seats and then its permission /enhancement or reduction leads to corruption, then the Committee wonders why it has failed to put in place a framework or system which can plug these loopholes
A
privilege motion
is a notice by any member of either House of a state legislature or Parliament, against anyone who are accused of breach of privilege. Parliamentary privileges are certain rights and immunities enjoyed by MPs, MLAs and MLCs, individually and collectively, so that they can effectively discharge their functions. When any of these rights and immunities is disregarded, the offence is called a breach of privilege and is punishable under law of Parliament or the state legislature. Each House also claims the right to punish as contempt actions which, while not breach of any specific privilege, are offences against its authority and dignity.