MCI Suspends Doctor for three years on negligence grounds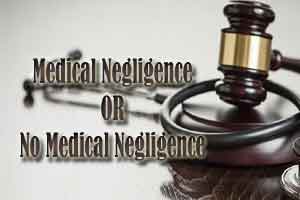 Gurugram: Following the complaint of a patient who alleged medical negligence on part of  a surgeon, Dr Umesh Gupta, the Medical Council of India (MCI) is reported to have suspended the license of Dr Gupta and debarred him from conducting medical practice for a period of three years.
The case goes back to year 2011, when patient Bhim Sharma, resident of Gurgaon came to Lotus Hospital in 2011 when he got injured in an accident. At the hospital, he was under the care of Dr Gupta, consultant and head of laparoscopic surgery, and was treated by him.
Sharma had been admitted there with internal injuries. He stayed at the hospital for 6 days, during which he was provided with six units of blood. He was discharged from the hospital on February 11, but on February 19, he had to be admitted again in a critical condition reports Hindustan Times. He was discharged on February 27 after being given two units of blood and plasma.
Due to his unstable condition his family admitted him to another private hospital where doctor  found that his intestine was damaged and now he has to get blood transfusion every four months. Sharma alleged, that he had to undergo surgery due to emergency conditions on March 8 and a large part of his intestine was removed. The patient was then out of danger but now requires a unit of blood every four months.
Alleging Medical Negligence, the family filed a complaint with the Chief Medical Officer of Gurugram and Haryana Medical Board. The medical board held that the case was more of error of judgement than of medical negligence reports Millennium Post
Challenging the decision of the state medical board, the family approached the Medical Council of India, which after 6 years since the incident, has now pronounced the judgement.
The Medical Council of India has forwarded the decision in a letter to secretary, health, Government of Haryana and district magistrate, Gurgaon and has stated categorically that the orders should be implemented with immediate effect.
The IMA members, who are part of the MCI board , said the ban has been imposed after the council's investigation found that Dr Gupta was at fault. "The ban has been imposed and the doctor is free to go to the high court. He is at fault," Sanjay Narula, secretary, IMA, Gurgaon told HT.
Meanwhile, Dr Gupta the doctor facing the ban, HT, "I have not received the letter regarding the ban yet. It is a legal process and this is an unlawful decision. Earlier, the Haryana government board of doctors had investigated the matter and given me a clean chit. They had termed the entire process as an error of judgement."