MCI takeover by Board of Governors: Union Cabinet gives nod to re issuance of Ordinance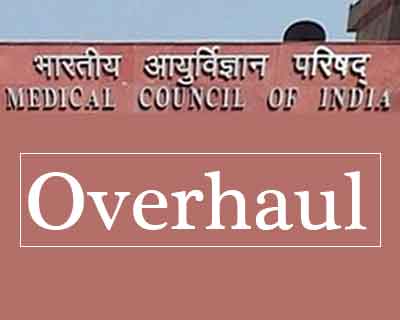 The Bill to supersede MCI and hand over its responsibilities to the seven-member committee of Board of Governors had been approved by the Lok Sabha but could be passed in the Rajya Sabha in this session of the parliament
New Delhi: The Union Cabinet Thursday approved re-issuance of an ordinance to allow a committee-run the scam-tainted Medical Council of India (MCI), PTI has reported
Medical dialogues team had earlier reported that on the eve of the last day of 2018, the Lok Sabha was seen giving its nod to the Indian Medical Council (Ordinance) Bill thats hands over the powers of the Medical Council of India to the Board of Governors.
Read Also: Breaking: Lok Sabha clears Indian Medical Council Ordinance Bill to supersede Medical Council of India
The Bill calls for supersession of the MCI and handing over its responsibilities to the Board of Governors which consist of up to seven members including persons of eminence in medical education, appointed by the central government. Further, the Ordinance provides for the Board of Governors to be assisted by a Secretary-General appointed by the central government.
Read Also: Ordinance: 7 Member panel to RUN Medical Council Of India till NMC; MCI Members told to Vacate
However, the said bill could not be passed in the Rajya Sabha. Following this, the Union Cabinet has once again approved the re-issuance of the ordinance to allow a committee-run the scam-tainted Medical Council of India (MCI), sources told PTI.
Meanwhile, the National Medical Commission (NMC) Bill 2017 that seeks to overhaul the medical education system in India and replace MCI is yet to be passed by Parliament, the term of MCI's elected body members ends shortly.
To overcome the situation, the government had recently issued an ordinance to supersede MCI and give its powers to a Board of Governors (BoG).
The BoG will continue to perform till a council is constituted in line with the provisions of the MCI Act in one year.
Amid allegations of corruption against MCI office-bearers and probes into opaque accreditation to medical colleges, the Supreme Court had in May 2016 directed the government to set up an oversight committee with the authority to oversee all statutory functions of MCI till the new legislation comes in.
Read Also: 5 Critical Decisions before the new MCI Board of Governors