7 Ways To Deal With Stress & Anxiety During NEET Exam Preparation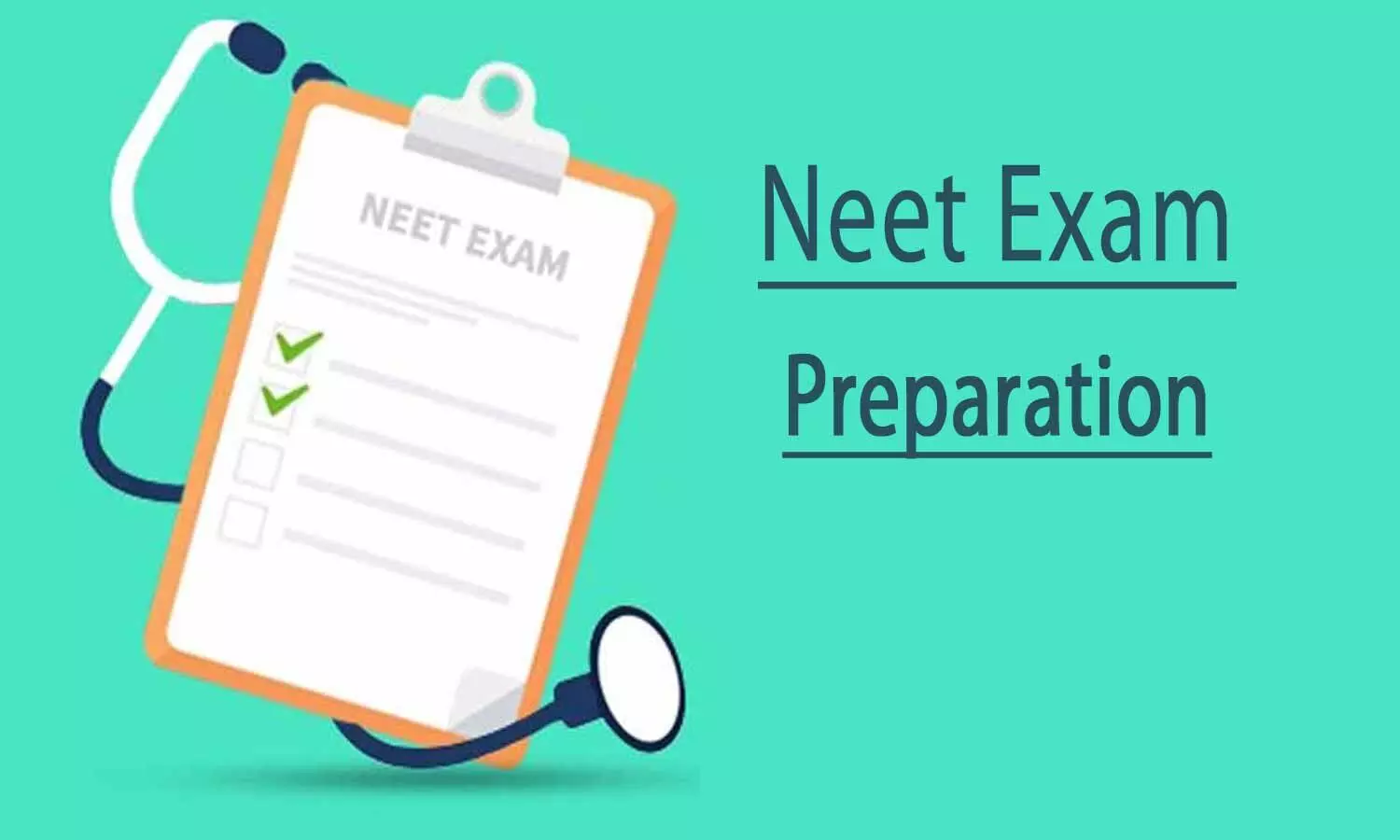 Delhi - The National Eligibility Entrance Test (NEET) is a yearly entrance examination conducted for those students who are interested in the medical field and are looking to get a seat in one of the prestigious medical colleges in India.
Students find them filled with nervous energy with the approaching of the NEET examination because it is the only exam that can turn your dream of becoming a doctor into reality.
Questions like "How I Will Perform ?", What If I Failed In Qualifying NEET With A Good Rank?" are some of the questions that create anxiety and stress in students during their NEET Preparation
Also as Coronavirus also known as COVID-19 spreads at a humongous rate the World Health Organization referred to it as a global pandemic. Everything has been stopped, but time never stops for anyone, so make sure that you work hard relentlessly to make sure that your preparation never stops!
Anxiety or stress is something you have to go through during your NEET Preparation and hence, students must know how to deal with this stress so that they can prepare well for the NEET Exam and give their best on the day of the examination. We at, Target Publications have prepared a list of 7 Ways to deal with stress & anxiety during your NEET Exam Preparation.
1. Set Priorities: Action Expresses Priorities- Setting up priorities is one of the crucial factors that decide your NEET rank. You should understand the blueprint of NEET examination and you should know the important chapters and those chapters that have high weightage in the paper. Setting up priorities is easy but following it is the key to success. Hence, invest your time in studies, set up priorities, follow it and make it happen.
2. Check Your NEET Preparation By Taking Mock Tests- One of the best ways to eradicate anxiety is by giving mock tests because, with the output, you get to know the level of your preparation and how you are going to perform on the day of the exam. Mock tests help you to analyze your mistakes so that you can master the concepts. You can choose a wide range of previous year questions and mock tests from Target Publications which is one of the most trusted and reliable names when it comes to the Quality Resources for your NEET Preparation.
3. Maintain A Balanced Diet & Exercise Regimen: Eat Health Study Well- Due to the vast syllabus, most of the students don't take proper diet during their preparation. Daily exercise sessions of at least 20 minutes should be maintained. It can be yoga sessions, meditation or even gym. Junk food is one of the main causes of stress in students. Junk foods are high in carbohydrates and fats but low in proteins and hence we suggest you maintain a protein-rich diet throughout your NEET Preparation Journey.
4. Stay Calm & Be Positive: Learn To Stay Calm Under Pressure - "Believing in negative thoughts is the single greatest obstruction to success." A positive mindset not only spikes your confidence level but will also help you develop faith in your hard work. Just believe that you are going to bang the Rank 1 and nothing can go wrong during your exam. Just take a deep breath and say "All is Well" whenever you tense.
5. Spend Some Time With Family & Friends: To Become More And More You - Sharing your feelings and what's going inside you with your parents, sisters, brothers and with friends helps in reducing the stress. Considering NEET Preparation, without any doubt it is important to work hard but that doesn't mean that you don't need breaks. So keep taking small-small breaks and keep sharing about your subjects, preparation, life and many more things with your close ones.
6. Avoid Distractions & Social Media: Your Focus Determines Your Reality - To be frank, social media is not a big issue, instead it will help you in reducing your stress but the condition is that you should know how to control yourself. If you are spending more than 20 minutes on social media daily then simply quit it because more social media means more stress and if you can control your daily usage to under 20 minutes then it's an aid for you as it will help you in reducing your stress. Completely quitting all the distractions will give you stress instead of reducing it, so the best-tailored solution is to give a very little time to your distractions. VERY LITTLE MEANS VERY LITTLE
7. Get Enough Sleep: Last but not least is quality sleep. "Your future depends on your dreams and dreams come when you sleep". If you think you can perform better by reducing the total number of hours from sleep then you are wrong. You need at least 7 hours to keep yourself energetic. Don't compromise on your sleep as it helps in resetting your mind and makes it active to work and deliver.
In conclusion, anxiety and stress will only bring a fall in your performance. So try adopting these tried and tested stress relievers that we mentioned above to release the unnecessary stress and enhance your learning productivity.
Ace your preparation to score reach your target goal by using Target Publication's NEET books that present the perfect ground to strengthen your concepts. Check out our online NEET mock tests as well for better preparation of exam.
Read Also: NEET PG Counselling 2020: MCC Issues Notice on Round 1 Resignation Of Allotted Seat
The author is associated with target publications