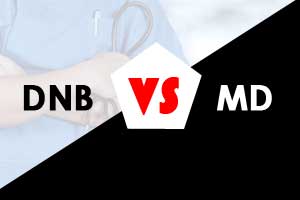 New Delhi: In a major relief to a DNB candidate aspiring to pursue her  career in the field of medical academia at AIIMS, the Delhi HC recently stayed the Central Administrative Tribunal order (CAT) that set aside the appointment of a doctor as Assistant Professor of Hospital Administration at AIIMS, saying she did not possess the requisite qualification for the post.
Noting that the matter needed some consideration, the Delhi HC Bench of Justice Hima Kohli and Justice Rekha Palli, listed the matter for January 2019, noting that till that time " Till the next date of hearing, operation of the impugned judgment shall remain stayed."
Medical Dialogues had earlier narrated the CAT order as the  bench of CAT Chairman Justice L Narasimha Reddy and administrative member Aradhana Johri were of the view that the degree of Diplomate of National Board (DNB) held by her was not sufficient and she needed to undergo an additional year of residency in a hospital recognised by the Medical Council of India (MCI).
The tribunal said that according to the MCI's regulations on minimum qualifications for teachers in medical institutions, a person holding a DNB degree from a non-MCI recognised institute had to undergo four years of total training.
The CAT said that of the four years of training, one year had to be in an MCI recognised hospital according to the regulations.
"It is not in dispute that respondent 3 (Dr Kanika Jain) did not undergo this type of training or residency. The inescapable conclusion is that the selection and consequential appointment of respondent 3 is vitiated.
"We, therefore, allow this original application and set aside the appointment of respondent 3 as Assistant Professor of Hospital Administration. Respondent 1 (AIIMS) shall fill the vacancy with the next available candidate from the concerned category, in the merit list," the bench said.
The tribunal's decision came on the plea by three doctors, who had also applied for the post of Assistant Professor of Hospital Administration in the All India Institute of Medical Sciences (AIIMS). They had challenged Jain's appointment on the ground that she did not have the requisite qualifications.
Jain, in her defence, had claimed that her DNB degree was equivalent to an MD degree and therefore, she was qualified for the post.
She had also argued that AIIMS had selected and appointed her to the post after it was satisfied that she had the requisite qualification.
The tribunal, however, held that according to the MCI regulations, a candidate having a DNB certificate on the basis of training in a hospital not recognized by MCI would become equivalent to MD if only an additional year of residency, that too in an MCI recognised hospital, is undergone by the candidate.
Read Also: DNB Degree NOT Sufficient: CAT sets aside appointment of AIIMS Assistant Professor
The matter of MD- DNB equivalence is currently before the MCI Board of Governors, and is expected to reach a decision soon.
8 comment(s) on MD-DNB Equivalence: Delhi HC STAYS CAT decision preventing DNB candidate from joining AIIMS as assistant professor