MD-DNB Equivalence: NBE, ANBAI officials meet PMO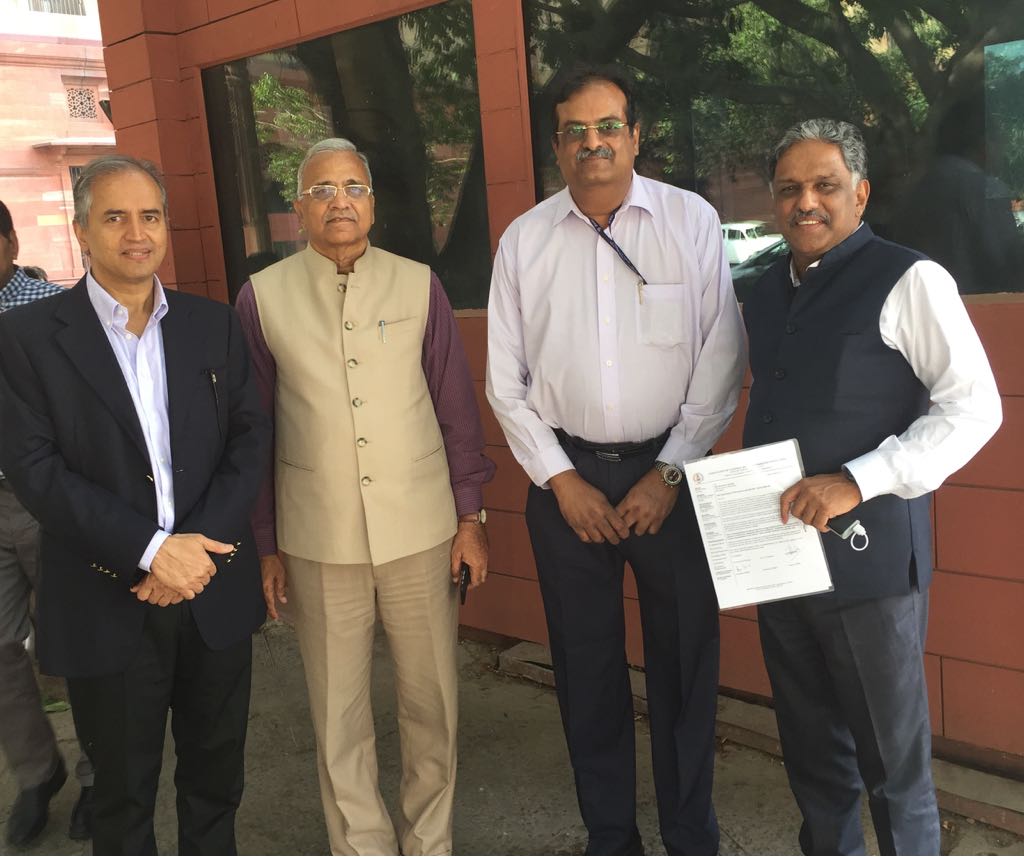 New Delhi: Fighting for the cause of MD-DNB equivalence, officials from the National Board of Examinations (NBE) as well as Association of National Board Accredited Institutions (
ANBAI
), the umbrella association of all the hospitals that provide DNB courses, recently had a meeting at the Prime Minister's office (PMO) to inform about the growing issues plaguing DNB candidates in the country
"A meeting was held at the PMO between Dr Abhijat Sheth, President, NBE; Dr Devi Shetty; Dr Alexander Thomas, President, ANBAI; Dr Girdhar Gyani, Director General, AHPI and officials of the PMO with regard to the equivalence of DNB degrees with MCI degrees," the ANBAI release stated.
Representatives including eminent Cardiac Surgeon, Dr Devi Shetty raised the key issues of the drawback that DNB passouts are currently facing in the light of the recent recommendations of the Rajya Sabha Committee on National Medical Commission Bill, 2017. Medical Dialogues team had earlier reported that while the original National Medical commission Bill called for complete MD-DNB equivalence, in the changes proposed in the proposed National Medical Commission Bill, the Department-related Parliamentary Standing Committee on Health and Family Welfare put forward the recommendation that with the coming of National Medical Commission, DNB qualification which is awarded by NBE
shall be equal in all respects to the post-graduate qualification and the super-specialty qualification, respectively, as granted under this Act with the exception in teaching in medical colleges as they do not take DNB education in a medical college.
Read Also:
DNB equivalent to MD, but not in Teaching: Parliamentary panel on NMC Bill
ANBAI also raised the issue of equivalence of MD-DNB degrees in case of government jobs, as in many states for government jobs, DNB degree holders were facing a disadvantage. Speaking to Medical Dialogues team, Dr Alexander Thomas, President ANBAI said," We were getting a lot of complaints from DNB passouts that many state government and related departments were not considering the degree at par with MD/MS qualifications. We raised this issue with the PMO and have been given assurance of equivalence."
As per ANBAI release, following assurance has been given:-


The interest of the DNB degree holders will be protected.


For government jobs, DNB degree holders will be considered on par with MCI degree holders


DNB Alumni Association Formed
To provide a unified voice to DNB passouts across the country, ANBAI, the umbrella body of National Board Accredited Institutions has announced the formation of the DNB Alumni Association. This comes after the ANBAI Governing Council approved the formation of a DNB Alumni And Teachers Committee, which will represent the NBE qualified specialists from all over
India. In the past, ANBAI has been instrumental in getting major policy changes for the benefit of DNB candidates, including the equivalence of DNB with MD/MS/DM/Mch degrees with certain criteria in 2012.
TO JOIN DNB Alumni Association, click on the following link