PG emergency medicine courses without MCI nod: Court allows Medical council to take action against Hospitals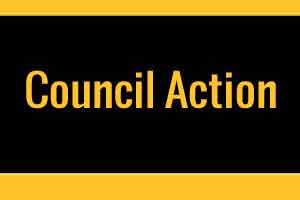 Kolkata
: The Calcutta High Court has allowed the Medical Council of India (MCI) and the West Bengal Medical Council (WBMC) stating that the regulators can take necessary action against 3 private hospitals in the state, which are running the PG Emergency Medicine courses without the approval of the MCI or the Centre.
The court passed the orders in response to a PIL filed an NGO, Human Protection and Awareness Organization which maintained that the 3 hospitals, Medica Super- speciality Hospital, Peerless Hospital and Durgapur Mission Hospital offered PG Emergency Medicine course without having the nod of either apex authorities which is compulsory to run any medical course at an institution.
The NGO had initially filed a complaint against the health institutions with the MCI and the state medical council; however, with allegedly no action upon it, the complainant moved the HC.
In August this year, Medical Dialogues had reported about the high court's direction to the state to pin down the course at these hospitals. At that time, the MCI and the West Bengal Government submitted that these hospitals are not having the necessary approval to run the course.
Read Also: Stop MD Emergency Medicine course running sans MCI nod: HC orders 3 Top Bengal Hospitals
Now, during the recent hearing, the NGO maintained its stand and submitted before the bench that these private hospitals have been running the course illegally and without obtaining the nod from the bodies. "These institutions have been collecting Rs 12 lakh from every doctor completing the course," the counsel on behalf of the complainant NGO informed the HC.
"The court should immediately issue an order restraining the three from running the course," they urged.
The counsel for WBMC told the court that the organisation did not have specific knowledge about the MD Emergency Medicine course, adding, "Moreover, both the MCI and the WBMC are to adjudicate complaints against registered doctors. The bodies do not have the power to restrain any hospital from running a course."
The best the WBMC can do is to publish a notification in newspapers declaring the course is being run without its approval, the counsel stated.
Meanwhile, the lawyer appearing for one of the hospitals told the court that the hospital had the approval of universities in the UK and the US to run the course.
After noting all the submissions, the HC bench of Justice Dipankar Datta allowed MCI and state medical council to take necessary action against the hospitals.
The MCI and the West Bengal Medical Council can take action against three private hospitals for running a three-year postgraduate course in emergency medicine, apparently without regulatory approval
In the same order, the judge directed the petitioner doctors, who have completed the "PG Medical course" against a fee of Rs 12 lakh, to file affidavits stating their views, reports
The Telegraph.
The next hearing has been adjourned till December 4.
Read Also: Tamil Nadu: Medical Council moves to cancel degrees of 37 Emergency medicine Specialists