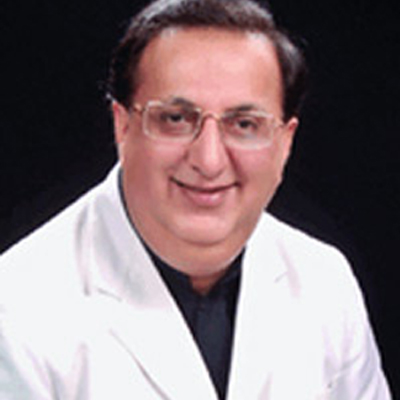 MDT interviewed DR H.K Chopra, Eminent Cardiologist and current President of Cardiology Society of India on various activities of CSI and its role in brining uniformity in the functioning of cardiologists across the country. He gave a strong message for budding cardiologists throughout the country. Read further
MDT: Sir, Please tell us about your organisation.
DR HKC: Cardiology Society of India is 67-year old body, a powerful academic association of Cardiologists in the country. It plays an important role primarily in two aspects
Continuing Medical Education of Cardiologists
Continuing Medical Education of Public at Large
Moreover, It has strong alliances with similar cardiology bodies across the world, including as American College of Cardiology (ACC), American Heart Association (AHA), European Society of Cardiology (ESC) and many more.
Our Purpose is clear with our activities. The main activity of CSI, is to conduct a major 4-day scientific conference once a year for doctors, and this uplifts the complete knowledge in academics and research and bring forward original research which we also publish in the Indian Heart Journal on a regular basis every year. We also conduct number of other activities including a conference on heart failure and we also do a conference Cardiac Prevent every year. This year Cardiac Event will be organized in Delhi, in Taj Palace from 25th -27th September where Dr Ashok Seth is the organizing Chairman and Dr Ramakrishnan is the organizing secretary. This will be an event of its kind, where we plan tolaunch special mobile apps, special mobile vans, Educational book on " How to attack Heart Attack"
We also do a dedicated activity for DNB and D.M. cardiology students. This year the program was held in Kochi, and next year it will be scheduled at either Bangalore or Hyderabad
Another activity that we do is that of NIC i.e. National Interventional council where everything that has come up-to-date in the field of cardiology is discussed.
Our Journal Indian heart Journal is a very powerful journal, currently being edited by Dr Sandeep Mishra, Professor of Cardiology, AIIMS. This journal is on Pub-Med, Med-line, Med-Save having strong alliances with other publications including ACC and ESC. We also impart education through webcasts and webinars, reaching out through conferences and our HQ. Our HQ is located in Kolkata.
We also do a lot of work for general public through health checkup camps, CDs and a lot of public health education articles on topics like obesity, hypertension, high cholesterol and talks, booklets, that we disseminate on the occasion of world heart day in the month of September
MDT: How can a medical doctor join your organization? 
DR HKC: Its tough to become a member of CSI. You have to have at least an M.D/ D.N.B in Medicine ( ie a PG in Medicine) with atleast 5-10 years of experience with 80-100% work in cardiology or a DM in cardiology, So Qualifications are of paramount importance and what is your contribution to cardiology. The purpose is that people should come here to learn, educate, express and do research work in cardiology. If we get good people then we can to good work for the field, if we crowd ourselves with ordinary people, we will lose the impetus and lose the impact of cardiology in the world
MDT: How do cardiologists benefit out of joining your organisation?
DR HKC: As I said, CSI is a powerful global education initiative to update ourselves in cardiology. Without an organization like this, we cannot serve our society as good cardiologists. We have medico-legal cell, we have ethical committees and so many sub-committees like rheumatic heart disease, hypertension, on hyperlipidemia, on heart failure, on arrhythmias. With so many councils are working under CSI there are a number of activities being done under this banner.
Our objective is only one- to continue those activities to such an extent that we are uplifted in the knowledge of cardiology and do something innovative, perhaps heroic for the field and show it to the world that we do research, we do registry data and we publish our own data all over the world
MDT: How does CSI contribute in bringing uniformity of operations of cardioligists across the country?
DR HKC: We have our own registry data, a national registry. We take out our own methods and protocols, which we tell to all the people in interventional cardiology, clinical cardiology, echo-cardiography, heart failure, hypertension and we create our own guidelines. One thing is very important; guidelines are not Godlines and guidelines are sidelines. Our aim is, use them as a module, but they are not full-proof. So based on the evidence we have in India we create these guidelines so that we can excel in patient care and reduce the morbidity and mortality and we create our own protocols based on indian evidence
MDT: How does CSI Contribute in bringing Technological innovations in the country?
DR HKC: Technology innovations are very important. If I make an indigenous stent, or pacemakers, we have technical experts/ professionals for the same. We are proposing a tie-up with MOHFW, GOI as well as Drug Controller of India. We have given and discussed the proposal with them. We have a task force and talk on every aspect, whether it's a drug or a device or a interventional procedure, for everything we have a task force to discuss and focus.
MDT: Tell us about the fellowships that CSI offers.
DR HKC: Fellowships are not for freshers but for experienced cardiologists, who have done fruitful work and are well established and those who have contributed to the field of cardiology. It's important to give them fellowships to tell them that now your responsibility is more to become a perfect cardiologist. There are various guidelines and criteria's for the fellowships, as well as a fellowship committee to select the people who fulfill the criteria
MDT: Sir, any message for budding cardiologists of the country?
DR HKC: My only message to young cardiologists, is only one "work hard". There is no shortcut in this field. Moreover, when they work hard they should create a capability of creating something new, to innovate. If they don't , then they can't grow. Also, continuous medical education is the foundation of creating good cardiologists. Crystallizing on the guidelines is the only way.
So we should aim to have a creative mind, create new innovations, publish books and information articles, maybe organize various conferences, webcasts, and disseminate information to the world so that they know that what we are doing in India
YOU CAN LOG ONTO THE WEBSITE OF CARDIOLOGY SOCIETY OF INDIA TO SEE THEIR UPCOMING EVENTS.
1 comment(s) on MD EXCLUSIVE INTERVIEW: Dr HK Chopra, President, CSI