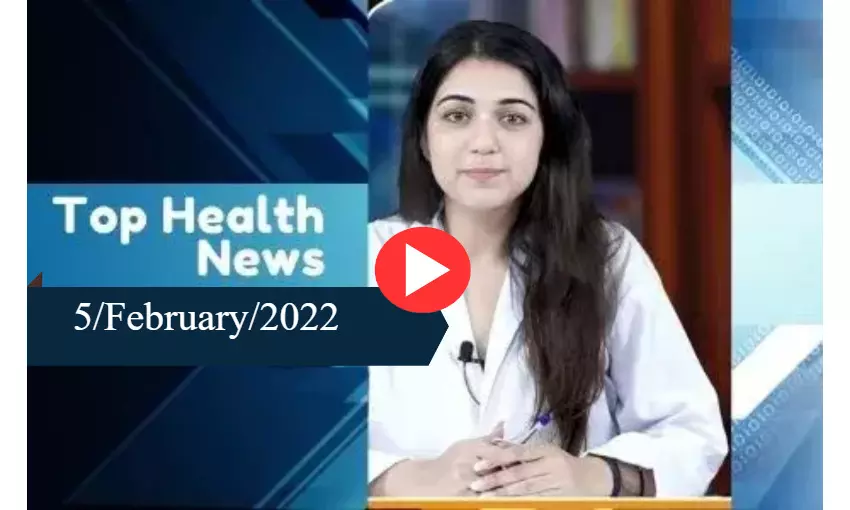 Overview
Here are Top Health stories of the day
NEET PG 2022 Postponed By 6-8 Weeks
In a big relief to the NEET-PG aspirants who were worried about the clash of dates and pending MBBS internship, the Union Health Ministry has decided to postpone the exam by 6-8 weeks.
The Ministry decided to defer the exam which was scheduled to take place on March 12, after it received lots of representations requesting to delay the exam.

For more information, check out the full story on the link below:

NEET PG 2022 Postponed by 6-8 weeks
Delhi Schools to Reopen, Drivers Travelling Alone in Cars Exempt from Wearing Masks
AACCC Notifies On Password Policy For BAMS, BHMS, BUMS, BSMS Candidates
Through a written notice, Ayush Admissions Central Counseling Committee (AACCC) has informed about the password policy for BAMS, BUMS, BHMS and BSMS candidates seeking admissions this year.
Ayush Admissions Central Counselling for admissions in Ayurveda, Siddha, Unani, and Homoeopathy Undergraduate courses is a highly sensitive matter. AACCC, in the earlier counseling, has noticed that many candidates have raised complaints about passwords being compromised or someone else registering in place of genuine candidates.
For more information check out the full story on the link below:

AACCC notifies on Password Policy for BAMS, BHMS, BUMS, BSMS candidates
Agra Based Madhav Pharma Sealed For Selling Fake Vitamin Tablets
Drugs Control Department of Delhi sealed an Agra based pharmaceutical company named Madhav Pharma after it was caught selling sub-standard and fake vitamin-D tablets red handed on Thursday. This govt body regulates the manufacturing and sale of various drugs and cosmetics.
The use of Vitamin D Tablets have seen a tremendous rise in the past few years with a arrival of COVID-19 pandemic.

For more information check out the full story on the link below:

Agra based Madhav Pharma sealed for selling fake vitamin tablets
Speakers

Roshni Dhar, a Mass com graduate with a soft corner for health happenings, joined Medical Dialogues as a news anchor in 2021. Inspired by her mother who is a gynaecologist, she likes to keep herself and the world updated on the occurring in the medical field. She covers various aspects of health news for MDTV at Medical Dialogues. She can be reached at editorial@medicaldialogues.in.