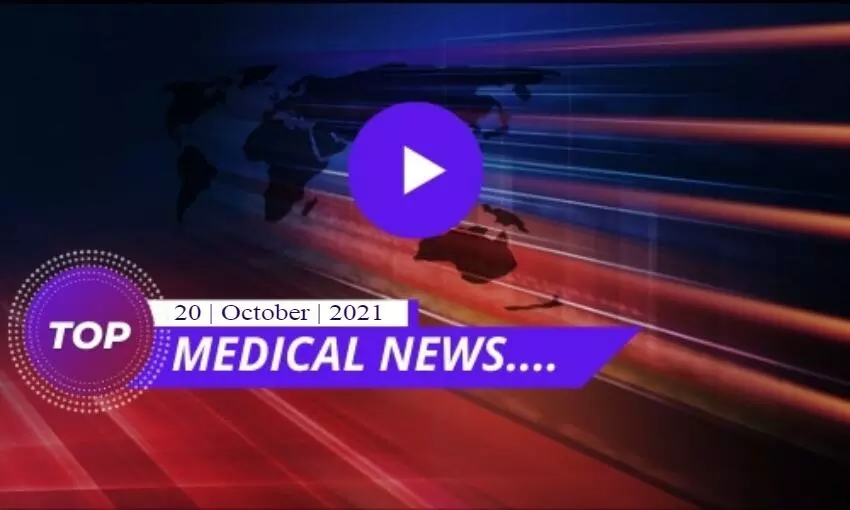 Overview
Here are Top Medical stories of the day
ICU delirium may cause with acute renal damage

Acute kidney Injury (AKI) and delirium are two of the most prevalent problems in the Intensive care unit (ICU). There is little known regarding the relationship between AKI and delirium, as well as the incidence and predictors of delirium in AKI patients.

ICU delirium is frequently associated with acute kidney injury, suggests a new study. The study data may be helpful for neurologists and critical care physicians in screening patients for those most likely to develop ICU delirium and providing early delirium interventions.
For more details, check out the full story on the link below:
ICU Delirium Frequently Linked With Acute Renal Damage, Finds A New Study
Live music alleviates pain in pediatric patients
Music can energize people during workout and is a source of calming down during stressful situations . But music doesn't just improve moods in adults.
Music can have a profound effect on some of the youngest, sickest hospitalized patients, find researchers at West Virginia University.New research suggests that live music may reduce pain and anxiety in pediatric critical-care patients.
For more details, check out the full story on the link below:
Live Music Relaxes, Alleviates Pain In Pediatric Patients, New Research Suggests
Sunscreen that includes zinc oxide becomes toxic after two hours
Sunscreen that includes zinc oxide, a common ingredient, loses much of its effectiveness and becomes toxic after two hours of exposure to ultraviolet radiation, according to a collaboration that included Oregon State University scientists.

The toxicity analysis involved zebrafish, which share a remarkable similarity to humans at the molecular, genetic and cellular levels, meaning many zebrafish studies are immediately relevant to people.
For more details, check out the full story on the link below:
Sunscreen That Includes Zinc Oxide Loses Effectiveness, Becomes Toxic After Two Hours: Study
Improper sleep cycle increases risk of migraine

Association between migraine and sleep disorders (SD) are high and partially explained by the alteration of the serotoninergic system. SD is very common in pediatric age and about 25% of children experience a sleep problem.
A new study by Alessandra Voci and the team from Child Neurology and Psychiatry Unit, Systems Medicine Department, reported that Improving sleep quality could help to reduce migraine intensity and disability and vice versa.
For more details, check out the full story on the link below:
Improper Sleep Cycle Increases Risk Of Migraine In Children: Study
PPIs decrease severity of gum disease
The use of heartburn medication is associated with decreased severity of gum disease, according to a recent University at Buffalo study.
The research found that patients who used proton pump inhibitors (PPIs) – a class of drugs commonly prescribed to treat heartburn, acid reflux and ulcers – were more likely to have smaller probing depths in the gums (the gap between teeth and gums). When gums are healthy, they fit snuggly against the teeth. However, in the presence of harmful bacteria, the gap deepens, leading to inflammation, bone loss and periodontitis, also known as gum disease.
For more details, check out the full story on the link below:
Heartburn Medication May Decrease Severity Of Gum Disease, Finds Study
Speakers

Dr. Nandita Mohan is a practicing pediatric dentist with more than 5 years of clinical work experience. Along with this, she is equally interested in keeping herself up to date about the latest developments in the field of medicine and dentistry which is the driving force for her to be in association with Medical Dialogues. She also has her name attached with many publications; both national and international. She has pursued her BDS from Rajiv Gandhi University of Health Sciences, Bangalore and later went to enter her dream specialty (MDS) in the Department of Pedodontics and Preventive Dentistry from Pt. B.D. Sharma University of Health Sciences. Through all the years of experience, her core interest in learning something new has never stopped.