Medanta Medicity performs rare combo surgery- liver and kidney transplant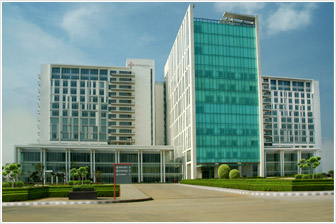 A 45-year-old man has been provided a new lease of life by conducting a rare combined transplant of liver and kidney, a doctor said here on Friday.

Agraj was treated at the Medicity Medanta transplant team led by chief liver surgeon A.S. Soin, on the World Organ Donation day (August 13) as the family of a 56-year-old patient, who was pronounced brain dead, volunteered to donate her organs for the life-saving transplants.

Agraj was suffering from liver and kidney failure. Doctors observed that he would not live long unless he could have a simultaneous liver and kidney transplant.

While his wife was willing to donate a part of her liver, Agraj did not have any suitable kidney donor in the family. He remained on the waiting list for nearly six months.

Explaining the uniqueness of the case, Soin said as organ donation came through, "we decided to perform a unique combination of a live donor's liver and deceased donor kidney transplants on Agraj.

That would enable Agraj's and two other lives to be saved - one with a liver and another with the second kidney of the deceased donor. If we had used both the liver and kidney from the deceased donor (DD), we could have only saved two people, he said.

The operation was a logistic nightmare and a race against time. After being informed at 4.00 p.m. on August 12, Agraj made a dash for Delhi from Auraiya (Uttar Pradesh) on an eight-hour road journey by ambulance.

In Delhi, he and his wife underwent last minute checks. His blood and the deceased donor's blood were matched, after which the deceased donor's organs were harvested. In a combined transplant, the liver was implanted first and then the kidney.

Surgeons transplanted the liver in six-and-a-half hours, which usually takes upto 10 hours, and then the kidney was subsequently transplanted.

A team of 30 transplant experts including senior doctors - Vijay Vohra, Amit Rastogi, Sanjiv Saigal and Neeraj Saraf -- made the rare surgery successful.

Medanta Chairman and Managing Director Naresh Trehan said both organs worked well in Agraj and he made an excellent recovery.

The deceased donor's liver and kidney were also successfully transplanted into separate recipients the same day. The heart valves were also retrieved and stored, he said.

Doctors said that Agraj, his wife and family have all pledged organ donation, and have undertaken to spread the message that saves lives as long as they live.