Medical charity suspends work in Central African Republic town after militants kill baby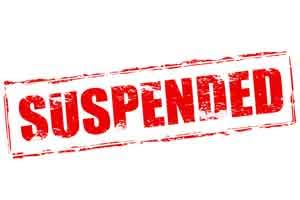 DAKAR: Medical charity Medecins Sans Frontieres (MSF) suspended operations in the town of Zemio in southeastern Central African Republic after militants shot and killed a baby in a hospital hosting thousands of people displaced by violence.
Two armed men entered the hospital in Zemio - about 1,000 km (620 miles) east of the capital Bangui - on Tuesday and threatened a family before opening fire on them, shooting the baby in the head and killing her instantly, according to MSF.
"The callousness of this attack highlights both the indiscriminate nature and disturbing escalation in violence in CAR against civilians ... and signals the diminishing space for aid organizations," said Mia Hejdenberg, MSF's head of mission.
"It has also forced the withdrawal of MSF's staff in Zemio leaving thousands without adequate access to healthcare in the region," she said in a statement.
A MSF spokeswoman told the Thomson Reuters Foundation that the staff had been relocated to Bangui on Wednesday morning and it was unclear when they would return to Zemio.
More than 20,000 people have been uprooted by violence in Zemio, which erupted a fortnight ago, with many wounded and unable to reach medical care, according to MSF.
At least 22 people in Zemio were killed in three days of fighting between armed Fulani herders and militia fighters at the end of June, yet the trigger for the violence was unclear.
Thousands have died and a fifth of Central Africans have fled their homes in a conflict that broke out after mainly Muslim Seleka rebels ousted President Francois Bozize in 2013, provoking a backlash from Christian anti-balaka militias.
Herders involved in the Zemio clashes were believed to be associated with the Union for Peace in the Central African Republic (UPC), a group that belonged to the now-disbanded Seleka coalition and which some experts say could be taking advantage of a security vacuum in the region.
Recent fighting in the towns of Alindao, Bangassou and Bria has uprooted more than 100,000 people in the worst displacement since 2013, and the escalating violence is cutting off access to those civilians most needing help, aid agencies say.
(By Kieran Guilbert)