Srinagar: Medical College's seniormost challenges appointment of Acting Principal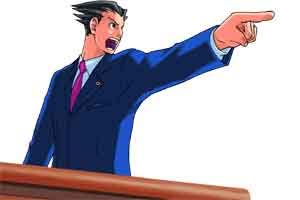 Srinagar: The senior most doctor of Government Medical College here has challenged in High Court the appointment of its 'acting Principal', contending that the appointee is his junior and that his appointment amounts to contempt of court.

Javed Chowdhary has filed a contempt petition against IAS officer M K Bhandari and Acting Principal of the Medical College Kaisar Ahmad Koul over non-implementation of the High Court's order dated December 31, 2015.

The HC issued notices to Bhandari and Koul to show cause why contempt proceedings should not be initiated against them. The court directed them to be present in person or through a duly authorised attorney on February 8, when the contempt petition will come up for hearing.

In the December 31 order, Justice Janak Raj Kotwal had said, the "competent authority (government) shall accord consideration to filling up the post of the Principal Government Medical College within a period of four weeks hereafter on regular basis having regard to the rule position.

"In case that is not done for any reason, whatsoever, the impugned order shall stay and it shall be open for the respondents (competent authority) to make fresh temporary arrangement in which seniority shall prevail," the court had said.

Chowdhary had approached the court after Rafiq Pampori resigned as Principal of the Medical College in November last year and sought voluntary retirement alleging that he was not being consulted in important decision relating the college.

Ignoring the seniority list, the Government on December 19 appointed Koul -- junior to Chowdhary -- as acting Principal in his 'own pay and grade'.

The government's appointment order said, "It shall not create any right, interest or equity in favour of the doctor for his promotion, as and when appointment/promotion to the post of Principal Government Medical College Srinagar will be made" in accordance with the provisions of the rules for recruitment.

The government had given no reason for not following the seniority list while making the temporary appointment.