Medical Council of India inspection of Medical Colleges: SC asks UIDAI Chairman to Suggest Artificial Intelligence Based Solutions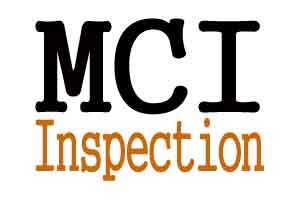 "There are incessant disputes which reach this Court about what actually transpired at inspections of various private medical colleges by the Medical Council of India (MCI). The parties contest virtually every fact that is recorded in an inspection"- SC


New Delhi:  The Supreme Court has requested former UIDAI chairman and technocrat Nandan Nilekani to explore the possibility of having a computer network based technological solution for inspection of private medical colleges by the Medical Council of India (MCI).
The apex court said this while noting that "incessant disputes" have reached the court about what actually transpired at the MCI inspections of various private medical colleges, with the concerned parties virtually contesting every fact recorded.
A bench of Justices S A Bobde and L N Rao considered the suggestion of senior advocate Kapil Sibal, assisting the court as an amicus curiae, that a computer network based technological solution, which may include artificial intelligence, would be required to solve the problem.
Sibal told the bench, which was hearing a matter related to a dispute over the inspection of a private medical college by the MCI, that an expert like Nilekani, who is also a co-founder of IT major Infosys, could be appointed to look into this aspect.
The counsel appearing for the MCI also supported Sibal's suggestions.
"We accordingly request Nandan Nilekani to go into this problem and give concrete suggestions to this court at the earliest," the bench said. It also suggested that Nilekani could take technical help from IT firms.
The apex court asked the MCI to convene a meeting with Nilekani, Sibal and other lawyers, who might be interested in the matter.
The bench said Sibal and MCI's counsel could prepare a written note highlighting the issues that are needed to be taken up by Nilekani to provide solutions to the problems.
"Nilekani is at liberty to take technical assistance from various IT companies viz. Wipro, Infosys, Accenture etc for making suggestions to this court," the bench said and posted the matter for further hearing after six weeks.