Medical Council suspends Registration of Ayurveda Practitioner for publishing Miracle Cure Advertisements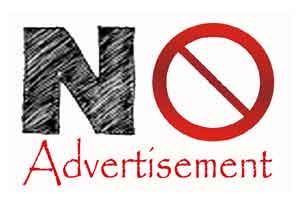 Thiruvananthapuram: The Travancore Cochin Medical Council (TCMC) has suspended the registration of an Ayurveda practitioner, who was under the scanner for publishing advertisements which claimed miracle and unscientific cures for various illnesses.
This suspension was done on orders of the State Human Rights Commission (SHRC) which had directed the TCMC and state drugs controller to take strict action against the practitioner.
The Medical Dialogues team had earlier reported that the Ayurveda practitioner had allegedly published advertisements for his 'tullimarunnu chikilsa' (oral drops treatment) where he claimed miracle treatment for diabetes, cancer, obesity, asthma, ulcer, thyroid and various other diseases.
With the advertisements coming to light, Kerala Sastra Sahitya Parishad had filed a complaint with the state medical council that regulates both modern medicine and ISM practitioners, in this regard, to take stern action against the medical professional and submit the report to the commission. The drugs controller was asked to submit the report on what kind of action could be taken against the accused.
Read Also: Miracle Cure Advertisement: Medical Council told to take action against Ayurveda Practitioner
In connection with the alleged practice, the state medical council conducted a probe and found that the accused had violated the code of ethics of a registered medical practitioner. Consequently, the medical council suspended the Ayurveda practitioner's registration for a month.
Later, the Travancore Cochin Medical Council issued an order stating that the advertisements issued by the doctor are against the 'Drugs and Magic Remedies (objectionable advertisement) Act', reports the TOI.
The Act was laid down to control the advertisements of drugs in certain cases, to prohibit the advertisement for certain purposes of remedies alleged to possess magic qualities and to provide for matters connected therewith.
The Ayurveda practitioner who had appeared before the council had offered an apology and urged the council not to suspend his registration, to which the TCMC observed that despite the notices issued by the state drugs control department against the doctor's advertisements, he continued publishing them.
Read Also: Violation of Medical Ethics: Doctors warned for getting featured in unethical advertisements in Kerala