Medical institutions charging atrocious fees: BJP MP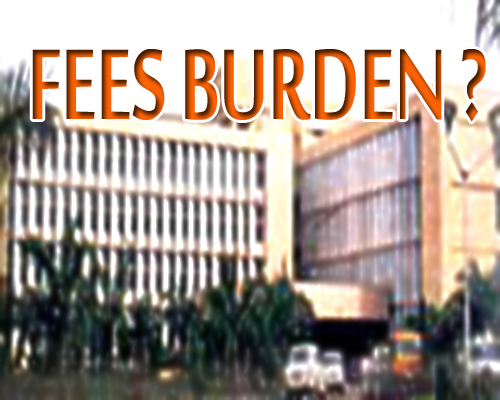 NEW DELHI: A BJP MP on Thursday targeted Indian Universities and colleges for charging "atrocious" fees from medical students as he made a strong pitch for cheaper education to bring out doctors who would serve the people.

Rajya Sabha member Tarun Vijay also expressed concerns over problems faced by students undertaking education at Russian and erstwhile USSR medical universities/colleges and said he will take up the issue before Centre so Indian graduates from there are recognised here.

"It is unfortunate that day-by-day, medical education in India is becoming very very expensive and I find that the kind of money Indian Universities and medical colleges are taking in donation, they are atrocious, they are inhuman.

"It is very much needed that medical education should be made available to the meritorious students at a very cheap cost. The more you raise the cost of medical education, the more you go into the danger zone of producing such people who may not be necessarily inspired to serve the people," he said at a function organised by All India Medical Graduates Association along with Russian Centre of Science and Culture.

Vijay said he will take up the problems students who graduate from Russian Universities face before Parliament and Union Health Ministry.

"We will see to it the graduates (from Russia) are recognised, respected and their brilliance is recognised by Government of India. We will take up the issue in Parliament and Ministry of Health. We have to fight vested interests and ensure that India gets enough numbers of doctors to serve people of India," he said.

The function was attended by Deputy Speaker of Lok Sabha M Thambidurai, former Chief Justice of Jharkhand High Court M Karpaga Vinayagam, Lok Sabha MP Anwar Raajhaa, representatives of Russian embassy, Tajikistan Ambassador to India Mirzosharif Jalolov, Armenian Ambassador Armen Martirosyan amongst others.

Speakers at the function also insisted on taking efforts for providing quality education to students from countries like Tajikistan and Armenia in the medical sphere.