Medical Negligence Case: One Hospital held guilty for Wrong Diagnosis, Other for Not calling Cardiologist on Time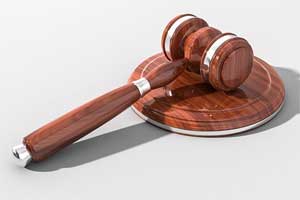 Mumbai: In a case of alleged medical negligence, this time, a consumer court's wrath has come upon on not one but two hospitals who were involved in the treatment of a patient. While one hospital has been held guilty for not recognising the illness of the patient and giving malarial treatment, the other has been held liable for not providing proper medical treatment to him on time, in terms of testing of Echo or calling a Cardiologist.
The case concerned a 40-year-old employee of BPCL, who was treated for malaria instead of myocarditis (a heart ailment) at the Navi Mumbai Municipal Corporation Hospital in 2010, his wife Swati alleged. She later shifted her husband to Chembur-based Sushrut Hospital, where the woman claimed that there was a delay in treatment, leading to her husband's death.
In 2011, the woman moved the Maharashtra State Consumer Disputes Redressal Commission seeking compensation on account of "medical negligence" in treatment of her husband. In her complaint, Swati Sherkhane said, on May 10, 2010, she took her husband to the civic hospital as he was feeling uneasy and feverish.
At the hospital, Datta Sherkhane was provided anti-malaria drugs. But after returning home, he developed chest pain, headache, and nausea, she said. Datta Sherkhane was admitted to the hospital where medical tests were carried out on him, she said in her petition to the commission.
Swati Sherkhane alleged despite his ECG suggesting a critical cardiac abnormality, doctors continued with the malaria treatment. Finding no improvement in his health, she took her husband to the Chembur hospital on May 11, 2010.
She said though her husband was suffering from heart disease, neither was a 2D ECHO test conducted nor a cardiologist summoned by the hospital. She said cardiologists were called only the following day by which time the patient's condition had deteriorated and he had suffered a cardiac arrest.
Also read:- Additional PG medical qualification by UK University: Delhi HC refuses recognition to 10 doctors
The hospitals denied any medical negligence. The Chembur Hospital in its defence informed that the pateint was admitted in the Corporation Hospital and brought to this hospital after taking discharge from that hospital against medical advice. They also informed that in that hospital husband of complainant had given anti-malarial treatment. At that time, husband of complainant was having giddiness and sensation of vomiting. It was informed that he vomited for 4 to 5 times before admission. He was not in a position to take oral intake. He had significant dehydration. His BP was  130/80 mm. But the pulse and heart rate was disproportionately fast at 168 per min. Examination of CVS showed marked tachycardia and S4 gallop. The doctor made provisional diagnosis as Myocarditis and patient shifted to Intensive Care Unit. IV fluids were prescribed and another supplementation including oxygen etc was given ECG conducted was not showed infarct pattern and showed sinus tachycardia with ST-T changes. Given the explanation that Myocardities is due to viral infection in which mussels of heart become weak and because of which death of husband of complainant had taken place, no medical negligence could be attributed to the hospitals which gave best treatment under circumstances
After perusal of details and argument placed on record, the commission found the two hospitals, along with their doctors, administrators and medical superintendents guilty of "negligence of duty".
After going through the evidence, the court held the civil hospital guilty on account of missing the heart ailments and not shifting the patient to higher centre, despite the condition of the patient worsening.
In the case of the second hospital, the question was that of whether the hospital erred in not calling a cardiologist on time or not
As per expert opinion was given by doctors of opponents, treatment given by Hospital to the husband of the complainant was proper. They
further observed that as there was no myocardial infarction seen in the case of husband of complainant there was no need to consult Cardiologist. In such cases, only MD Physician is in a position to give proper treatment to the patient. Accordingly, treatment given by opponent No.3 to the husband of the complainant is proper.
The court, however, not taking the said argument noted that when the doctor required Cardiologist on next day why he had not called them in the night when husband of complainant was admitted in the hospital or at least next day morning.
The treatment which the opponent No.3 had given to the husband of the complainant may be correct, but we are of the opinion that he should have get it verified and approved from the Cardiologist by showing condition of the patient to him
On the issue of 2D Echo the court noted, no 2D echo had been conducted by the treating physician despite orders for the same
We are of the opinion that this test itself is for asserting condition of the heart of the patient. As this test was not conducted till death of husband of complainant, opponent No.3 could not realise the condition of the heart of husband of the complainant. Hence, we are of opinion that although opponent No.3 had realised that husband of complainant is suffering from myocarditis he was confident on medical treatment which he was giving to husband of complainant and he did not feel it necessary to show his condition to Cardiologist and to get verified that the medical treatment which he was giving to husband of complainant is proper. He was so confident in respect of his medical treatment that although 2D ECHO test was not taken of the husband of complainant, he continued with the same treatment.
"It can be said that the doctors of the corporation hospital could not recognize the illness of the complainants' husband. "And, though doctors at Sushrut Hospital recognized the illness (myocarditis), they did not give him proper medical treatment by calling a cardiologist in time, the commission finally observed in its order.
It directed them to pay a compensation of Rs 15 lakh with an interest of 9 percent per annum from the date of Datta Sherkhane's death to his wife. The panel also told them to pay her Rs 15,000 towards the cost of litigation.