Global cases cross 300000 mark: Corona Update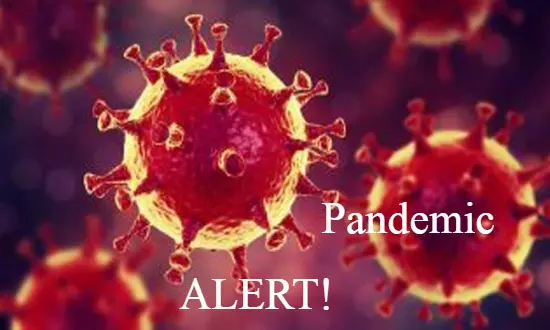 After SARS and MERS, COVID-19 has been the third pandemic caused by a coronavirus that has led to worldwide panic.
The global number of COVID-19 cases topped 300,000 today, with numbers soaring in western Europe and pandemic activity heating up in North America and other parts of the world
Italy's illnesses and deaths today soared again and as reported by Italy's health ministry today, 6,557 new cases and 793 deaths, boosting its respective totals to 53,578 and 4,825. The country's government announced new restrictions to further limit movements, shutting down parks and urging people to stay indoors, Reuters reported.
Spain is now the third hardest-hit country where the number of new confirmed cases rose by 3,803, with 285 more deaths, lifting its respective totals to 25,374 and 1,378.
The confirmed US cases today approached 25,000, making it the fourth hardest-hit country in the world.New Jersey is the nation's third worst-hit state and has reported 1,327 cases so far, 16 of them fatal. The state's main hot spot is Bergen County, which has reported 363 cases.
Elsewhere in Europe, Germany's total grew by 2,705 more cases, for a total of 16,662, according to the Robert Koch Institute. And France's health ministry warned of a rapidly worsening epidemic, with 14,459 cases reported so far, 562 of them fatal, Le Monde reported, citing the country's health ministry.
Iran today reported 966 cases, down from 1,237 new cases reported yesterday. The country's totals now stand at 20,610 cases, 1,556 of them fatal, according to the health ministry.
Fortunately China today for the third day in a row reported no new local cases, though it did report 41 more imported cases, according to its National Health Commission.