Rare case of green urine reported in NEJM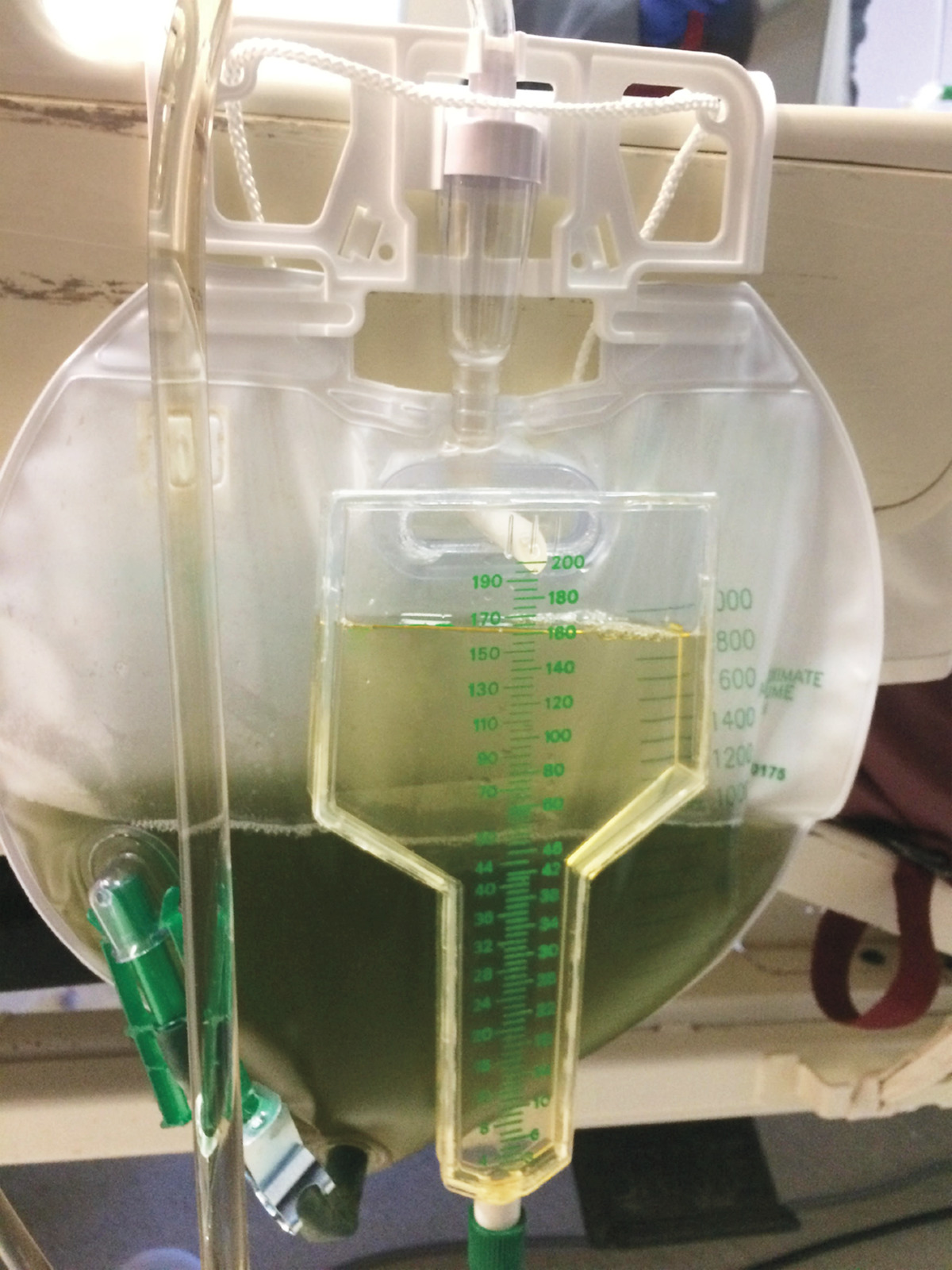 Dr Maja Boshkovska Spaseski and Dr Dejan Spaseski at Weiss Memorial Hospital, Chicago, IL have reported a rare case of patient reportedly passing green urine. The case has appeared in the New England journal of Medicine.

Any deviation in normal urine color intraoperatively is alarming to the clinician. Frequently observed discoloration of urine is high-colored urine (dehydration), dark yellow to orange (bilirubinuria), pink to red-brown (hematuria), brown (myoglobinuria), yellow (Vitamin B-complex), or orange (rifampicin).

There are varied causes for green discoloration of urine including medications such as promethazine, thymol, cimetidine, and propofol contain phenol groups that are conjugated in the liver and subsequently excreted by the kidneys as green urine. Nonphenol medications that produce green urine are metoclopramide, amitriptyline, and indomethacin. Water-soluble artificial dyes can cause green urine.Not all causes of green urine are innocuous. In patients with chronic obstructive jaundice, the presence of biliverdin (oxidation product of bilirubin) in urine can give a green hue.Urinary tract infections caused by Pseudomonas can turn urine green due to pyocyanin and pyoverdin pigments produced by the bacterium. Extreme discoloration may interfere with the interpretation of yellow colorimetric chemical reagent strip tests for glucose and protein by masking or falsely enhancing positive color changes.
According to the history, a 62-year-old man with chronic obstructive pulmonary disease presented to the emergency department with a 2-day history of dyspnea and was found to have hypercapnic respiratory failure. Intubation was performed, mechanical ventilation and a continuous infusion of propofol were initiated, and the patient was admitted to the intensive care unit (ICU). Five days after admission to the ICU, his urine became green. Green discoloration of the urine may be attributed to a number of factors, including medication (e.g., propofol, indomethacin, amitriptyline, cimetidine, and methylene blue), obstructive jaundice, and infection with pseudomonas species. The patient had a normal serum level of total bilirubin, showed no indication of infection, and was taking no medication other than propofol that could account for the discoloration of his urine. Once the propofol infusion was discontinued, the urine color returned to normal. After a 2-week hospitalization, the patient was discharged to a rehabilitation facility. Propofol is metabolized primarily in the liver; it is thought that its phenolic metabolites can cause green discoloration of the urine when it is eliminated through the kidneys. The metabolites are not nephrotoxic, and propofol-induced green discoloration of the urine is a benign and uncommon phenomenon.
For further reference log on to:
DOI: 10.1056/NEJMicm2017137
Source : New England journal of Medicine