Breakthrough: Wearable, portable invention offers solution to antibiotic resistance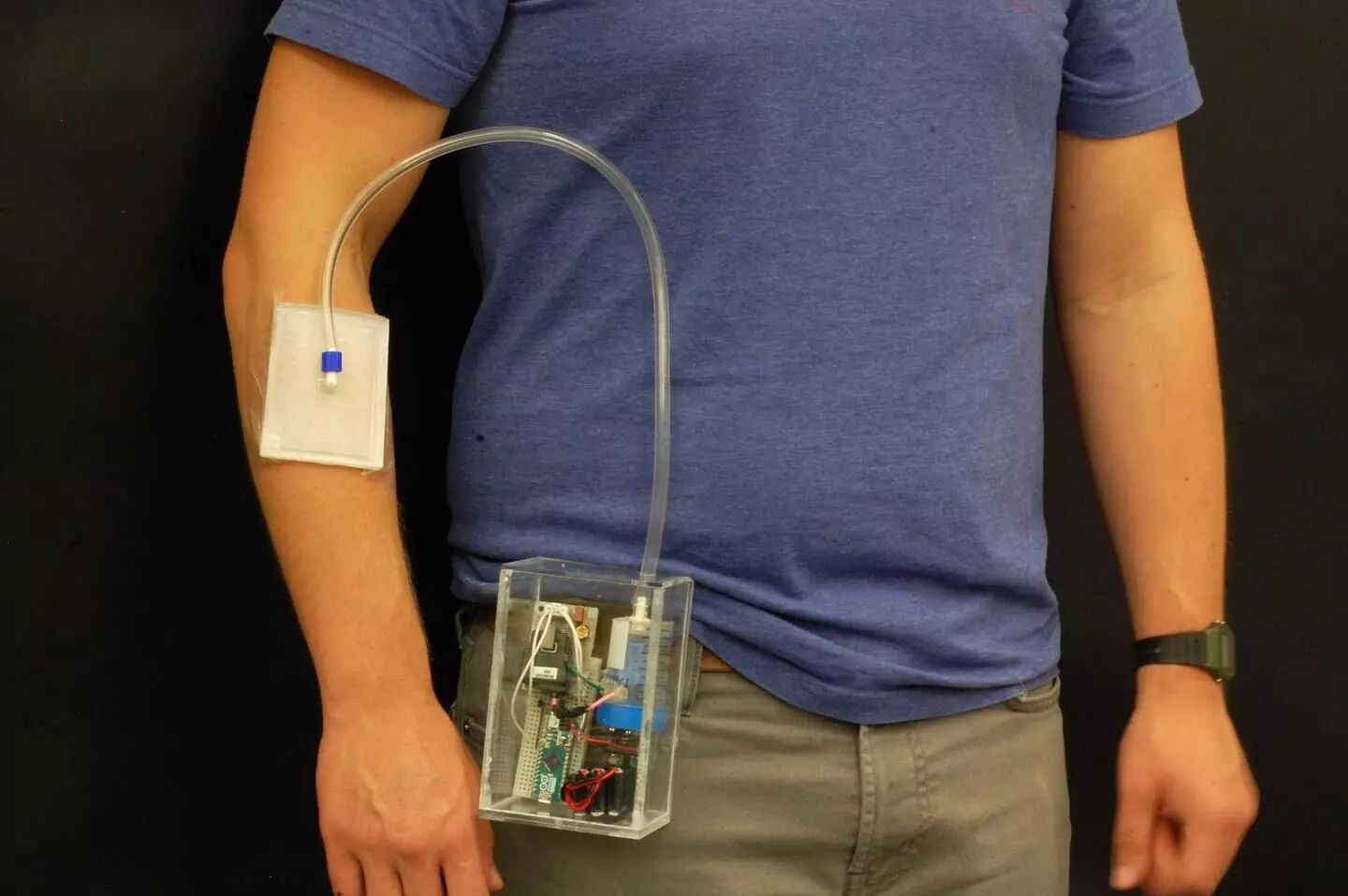 Antibiotic resistance is a growing public health concern Globally. A promising alternative to antibiotic therapy is utilizing the antimicrobial properties of topical ozone treatments.

Researchers at Purdue University have developed a portable system designed to apply ozone to a targeted area with increased options for patients to fight resistant infections. The wearable solution allows a patient to receive treatment without leaving home.
They have developed an ozone-releasing wound dressing consist of a disposable gas permeable hydrophobic patch with a reusable and portable ozone-generating unit.
The new research has been published in the journal Frontiers in Bioengineering and Biotechnology.
The patch incorporated a hydrophobic and highly ozone permeable outer layer and an inner dispersion layer for increased gas distribution uniformity. The antimicrobial effects of the system were tested against common antibiotic resistant strains of bacteria. The results indicated complete elimination of P. aeruginosa and significant reduction in the number of S. epidermidis colonies after 6 h of exposure. These tests also showed a high level of biocompatibility (low cytotoxicity) with human fibroblast cells during the same duration ozone treatment. The described patch is a promising tool in the management of chronic infected wounds and also an answer to bacterial resistance.
The rapid increase of life-threatening antibiotic-resistant infections has resulted in challenging wound complications with limited choices of effective treatments. About 6 million people in the United States are affected by chronic wounds.
"We created a revolutionary type of treatment to kill the bacteria on the surface of the wound or diabetic ulcer and accelerate the healing process," said Rahim Rahimi, an assistant professor of materials engineering at Purdue. "We created a low-cost wearable patch and accompanying components to deliver ozone therapy."
Ozone therapy is a gas phase antimicrobial treatment option that is being used by a growing number of patients in the U.S. In most cases, the ozone treatments require patients to travel to a clinical setting for treatment by trained technicians.
"Our breathable patch is applied to the wound and then connected to a small, battery powered ozone-generating device," Rahimi said. "The ozone gas is transported to the skin surface at the wound site and provides a targeted approach for wound healing. Our innovation is small and simple to use for patients at home."
For further reference log on to:
http://dx.doi.org/10.3389/fbioe.2020.00458
Source : journal Frontiers in Bioengineering and Biotechnology