CDC Updates Guidance for Novel Coronavirus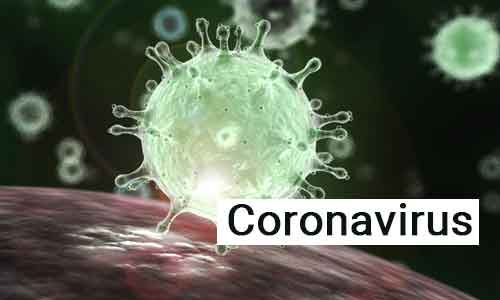 US: With more and more cases of Corona Visus being reported from across the world now, Centers for Disease Control and Prevention has come out with the updated guidance for doctors
Limited information is available to characterize the spectrum of clinical illness associated with 2019-nCoV. No vaccine or specific treatment for 2019-nCoV infection is available; care is supportive, noted the CDC.
An outbreak of a new coronavirus has spread to more Chinese cities, including the capital Beijing and Shanghai and a fourth case has been reported beyond China's borders. Authorities around the globe, including in the United States and many Asian countries, have stepped up screening of travellers from Wuhan, the central city where the virus was first discovered.
Coronaviruses are a large family of viruses. Some cause illness in people; numerous other coronaviruses circulate among animals, including camels, cats, and bats. Rarely, animal coronaviruses can evolve and infect people and then spread between people such as has been seen with Middle Eastern Respiratory Syndrome Coronavirus (MERS-CoV) (https://www.cdc.gov/coronavirus/mers/index.html) and Severe Acute Respiratory Syndrome Coronavirus (SARS-CoV) (https://www.cdc.gov/sars/index.html).
The Centers for Disease Control and Prevention (CDC) continues to closely monitor an outbreak of a 2019 novel coronavirus (2019-nCoV) in Wuhan City, Hubei Province, China that began in December 2019. CDC has established an Incident Management System to coordinate a domestic and international public health response.
Keeping in view the emergent nature of the problem the CDC has released new guidance for clinicians regarding the novel coronavirus (2019-nCoV) that has sickened over 200 people in China and killed three, according to news accounts. Cases have also been reported in Japan, Thailand, and South Korea.
Criteria to Guide Evaluation of Patients Under Investigation (PUI) for 2019-nCoV
Patients in the United States who meet the following criteria should be evaluated as a PUI in association with the outbreak of 2019-nCoV in Wuhan City, China.
1) Fever1 AND symptoms of lower respiratory illness (e.g., cough, shortness of breath)
–and in the last 14 days before symptom onset,
History of travel from Wuhan City, China
-or-
Close contact2 with a person who is under investigation for 2019-nCOV while that person was ill.
2) Fever1 OR symptoms of lower respiratory illness (e.g., cough, shortness of breath)
–and in the last 14 days before symptom onset,
Close contact2 with an ill laboratory-confirmed 2019-nCoV patient.
The above criteria are also available at https://www.cdc.gov/coronavirus/2019-nCoV/clinical-criteria.html. The criteria are intended to serve as guidance for evaluation. Patients should be evaluated and discussed with public health departments on a case-by-case basis if their clinical presentation or exposure history is equivocal (e.g., uncertain travel or exposure).
If clinicians are caring for a person under investigation for 2019-nCoV, they should immediately notify their healthcare facility's infection control department and their local or state health department. The CDC recommends that such patients be evaluated in an airborne infection isolation room if possible. Standard precautions, contact precautions, and airborne precautions should be followed. Clinicians should also use eye protection.

The CDC has already begun screening travellers from Wuhan at three U.S. airports: New York (JFK), Los Angeles (LAX), and San Francisco (SFO), its release stated.
For more details click on the link: CDC health advisory
Source : The Centers for Disease Control and Prevention